Comparative adjectives are used to describe an object which is at the upper or lower limit of a quality (the tallest, the smallest, the most expensive, the smartest). They are used in sentences where the object is compared to a group of objects.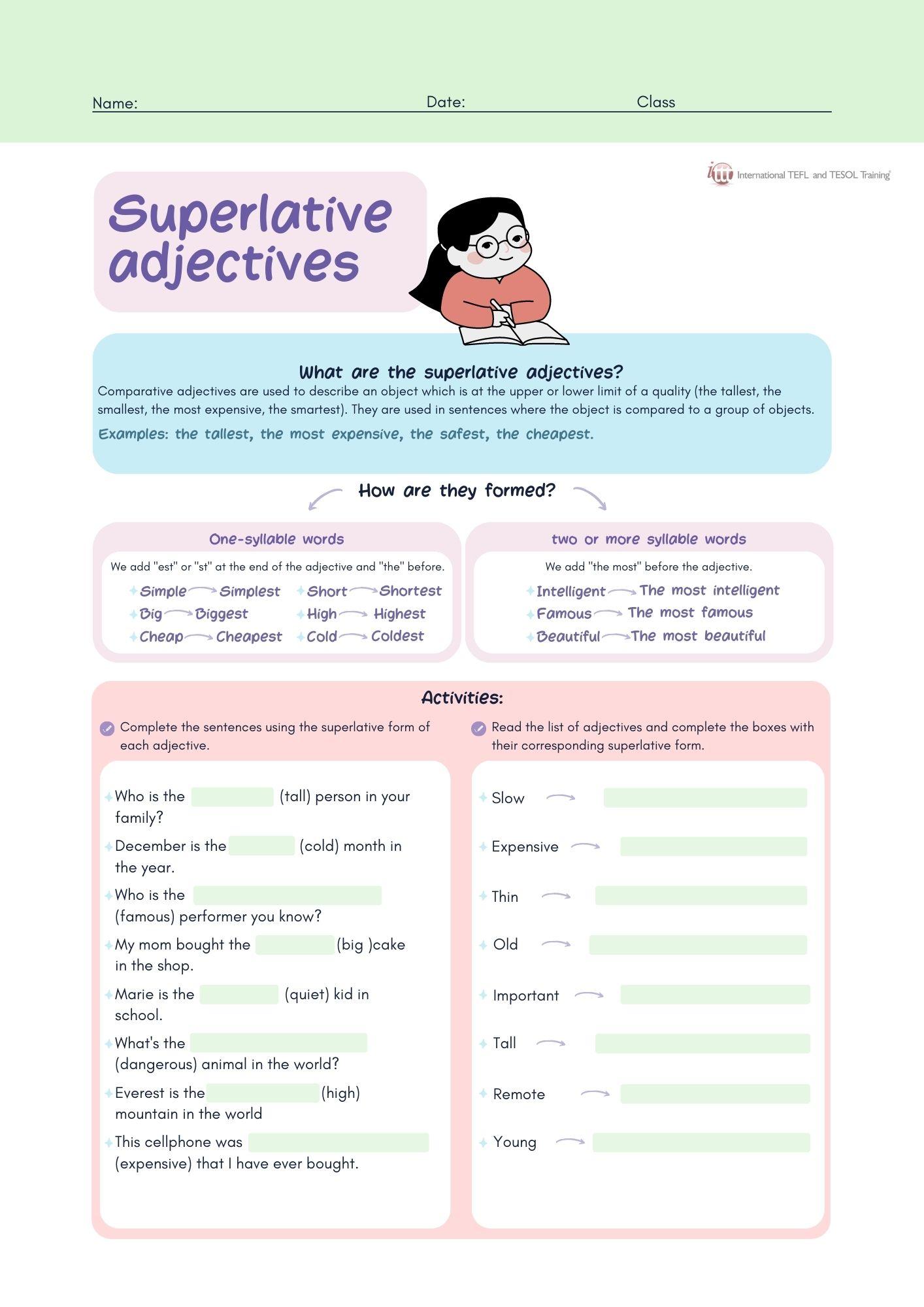 Are you interested in teaching English as a foreign language?
​Get your TEFL certification with ITTT.
Register now & get certified to teach english abroad!
ENDBODY