This is a grammar-based ´Getting to know you´ worksheet aimed at practicing the use of correct wh-question words, speaking, listening, asking for clarification, asking to repeat, note-taking and short presentations or talking in front of the class.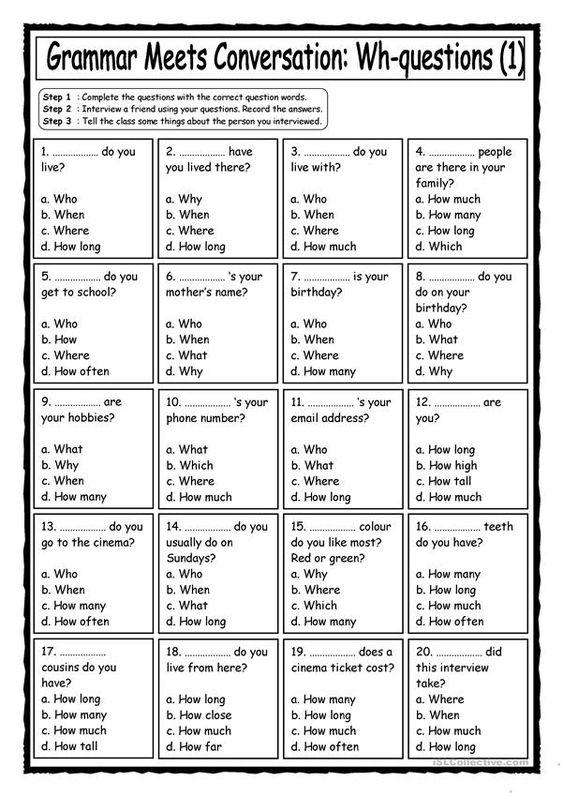 Step 1: Complete the questions with the correct question word.
Step 2: Interview a friend using your questions. Record the answers.
Step 3: Tell the class some things about the persion you interviewed.
Are you interested in teaching English as a foreign language?
​Get your TEFL or TESOL certificate with ITTT.
Register now & get certified to teach english abroad!
ENDBODY