Recent Posts
Teaching English abroad isn't all about working - it's mostly about fun and exploring the world! Here are 10 amazing music festival around the world you must check out when teaching English abroad.
Get bitten by the travel bug with these 20 most inspirational travel quotes right now! Disclaimer: might result in serious wanderlust!
This ITTT TEFL article provides tips on teaching English as a foreign language in English speaking countries.
In this blog post, our marketing team member shares her experience of teaching English in a bilingual kindergarten in China.
Teaching the tense system is a major part of any ESL teacher's job. In this post, a TEFL course graduate looks at how teaching more than one tense at once can save the teacher time and improve results for the students.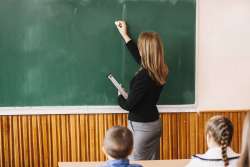 China is the largest EFL market in the world with more vacant positions than teachers to fill them with. If you want to teach English in China as well, it's a great idea to get a thorough understanding of the English speaking and writing errors made by Chinese students prior to coming to China.
This blog post was written by a recent TEFL course graduate from ITTT and looks at the differences in teaching EFL and ESL.
In this blog post, our recent TEFL graduate shares their thoughts on why you should complete a TEFL course.
In this blog post, our recent TEFL graduate shares her thoughts on teaching the beginner students.
With thousands of UK citizens teaching English as a foreign language abroad the question how Brexit will affect their life and career often comes up. This comprehensive blog post written by a British teacher in Thailand gives some insight.