Are you planning on becoming an EFL teacher in Mexico? There are certain difficulties Mexican students face when learning English and every EFL teacher should be aware of these.
This article was written by an ITTT TEFL course graduate who talks about 6 peculiarities of the English language that are mind-boggling for English learners.
This article was written by an ITTT TEFL course graduate who talks about the best thing he has learned from taking two of ITTT's most popular TEFL courses.
Do you want to know what it's like to teach English online? In this blog post, an online teacher reveals her secrets, sharing everything you need to know about starting your own career in teaching English online!
Teaching aids and course materials is a great way to make a lesson more interactive and to grab your students' attention. But is there a downside to using course materials? Check out this post to find out.
Lesson planning is an important part of a teacher's daily life. This guide is for both new and experienced teachers on how to write the perfect ESL lesson plan.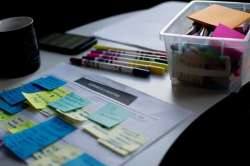 Argentina continues to be a popular destination due to a large number of teaching vacancies, competitive salaries, and its safe and welcoming environment, especially in its capital city. Here's why Buenos Aires is the ideal place to teach English abroad.
This story was written by one of our TEFL course alumni who shares the five most important skills a teacher needs to set their students up for success.
As an EFL teacher abroad, you might not only encounter monolingual local students in the country you are teaching, but also multilingual students who are not only learning English but also the language of the country they live in. Here are the major differences in teaching monolingual and multilingual EFL groups.
Whether you are looking to earn a living, find adventure, help the needy or simply enjoy your retirement in a new country, these ideas should help inspire you to earn a TEFL/TESOL certificate.