This blog post was written by a recent TEFL course graduate who works as a cultural ambassador in Japan. Read more about her adventures teaching English in Asia in this blog post.
Are you interested in taking up a digital nomad lifestyle and work from anywhere you like? Teaching English online is the perfect way to make this happen! Read this blog post and learn how to start your own ESL teaching service.
This blog post answers the question: How can developmental psycholinguistic research help foreign English students?
In this blog post, our recent TEFL graduate shares their knowledge on the ESA lesson planning.
Working remotely from anywhere in the world is a trending career path for many and teaching English online is one of the best ways to get into freelancing. This blog post explores four essential tools for teaching ESL online.
Whether it's a small present or a simple card - these cute sayings for teacher appreciation add a special touch to your gift! Your teachers will truly appreciate your thoughtfulness with these cute sayings.
This ITTT TEFL article looks at the rules of etiquette in 4 different countries in Asia.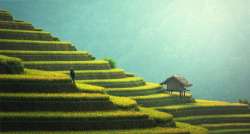 Teaching English abroad isn't all about working - it's mostly about fun and exploring the world! Here are 10 amazing music festival around the world you must check out when teaching English abroad.
Get bitten by the travel bug with these 20 most inspirational travel quotes right now! Disclaimer: might result in serious wanderlust!
This ITTT TEFL article provides tips on teaching English as a foreign language in English speaking countries.