What are the differences between adjectives ending in -ed and ending in -ing?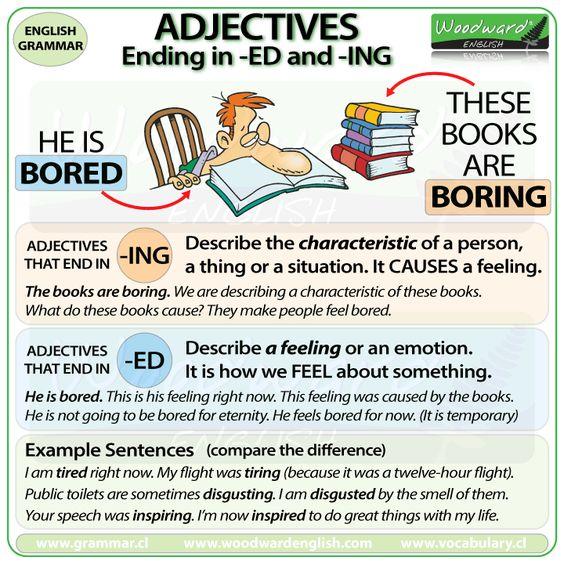 Adjectives that end in -ed
These adjectives describe the characteristics of a person, thing or situation. It causes a feeling, for example:
The books are boring.
Adjectives that end in -ing
These adjectives describe a feeling or an emotion. It is how we feel about something, for example:
He is bored.
Are you interested in teaching English as a foreign language? Get your TEFL or TESOL Certification with ITTT.
Register now & get certified to teach english abroad!
ENDBODY