Check out our Special
Offer for this
course!
Make a deposit payment to secure your place on a course before the end of the month and qualify for a free advanced level online course. You can choose from the 50-hour young learners (CTEYL) or business English (CTBE) certificate courses or the 250-hour online diploma course.
Home / Vietnam / Ho Chi Minh City
TEFL Ho Chi Minh City | TEFL Vietnam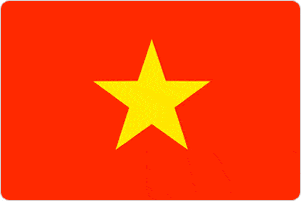 Formerly the capital of South Vietnam, Ho Chi Minh City (HCMC) is the site of an amazing mix of Eastern and Western culture. Commonly known by its former name, Saigon, HCMC is a superb location for TEFL courses in Vietnam.
With a population of over 7 million people, HCMC is Vietnam's largest city as well as its economic, industrial and financial centre. However, despite its large size and continued development, the city still retains much of its culture and traditions, where city life takes places on the streets in cafes, markets, stalls, shops and many waterside venues. Although recent history has taken its toll on Vietnam, there is an abundance of things to see and do here. Ben Thanh Market is the largest in the city and is a great place to pick up a bargain and to explore HCMC's local culture and traditions. Don't forget to drop by Chinatown and visit the Thien Hau Temple. Wherever you go in this vibrant city, you will find an energetic, optimistic feel, with many large multinational companies establishing offices here the city is rapidly modernising, yet HCMC retains its uniquely Vietnamese dynamic.
Not far from HCMC, you can enjoy the many superb beaches that are dotted along the coast, as well as the unique beauty of the tall mountain ranges that are located inland. Wherever you go in Vietnam, you will experience the hospitality and charm of its warm and friendly people.
TEFL Course in Ho Chi Minh City
Our training centre in Vietnam is located in the centre of Ho Chi Minh City. The school is well equipped with everything that you need to successfully complete the course. There is a wide range of teaching materials and resources to help you with your studies and the classrooms are spacious and well equipped. The school also offers free internet access to our TEFL course students.
During your course you will have the option of staying in a private room in a hotel or guesthouse, as well as an apartment which is located within close proximity of the TEFL training centre. Regardless of which option you choose all of the rooms are clean, comfortable and are equipped with air-conditioning and a private bathroom.
The course fees listed on our website are inclusive of course-related lessons, materials, teaching practice, assessments, certificates, references, lifetime job assistance and more. We have no hidden costs or extra charges so the prices you see on the site are the prices you will pay.
Getting Started
The first step in enrolling on our TEFL course in Vietnam is completing a free application. If you are at least 18 years of age and speak English fluently, you are eligible to apply for the course. The application is brief and we will send you a prompt reply. Once approved, you will receive additional information about the course content and schedule, your accommodation options, travel arrangements, as well as payment options and more.
However, training in Vietnam doesn't mean you have to stay and work there. If you would like to move on after the course we can help you find a job nearly anywhere in the world. Apply today and you will be on your way to starting a TEFL course in a city where a healthy economy and highly valued education make for a great teaching climate.
Apply Now!
Want to listen to this page? Click on the video below!
Apply Now!
---
Check out ITTT's Blog Posts
---