Check out our Special
Offer for this
course!
Make a deposit payment to secure your place on a course before the end of the month and qualify for a free advanced level online course. You can choose from the 50-hour young learners (CTEYL) or business English (CTBE) certificate courses or the 250-hour online diploma course.
TEFL Florence | TEFL Italy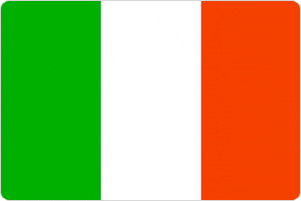 Taking a TEFL course in the fascinating city of Florence could be the start of a dream come true. With something to please everyone, Italy has proved to be a highly popular destination for TEFL courses and Florence is a particularly popular choice for many students.
As the capital city of the Tuscany region, Florence has everything you could hope for. Nestled in the northwest of the country, surrounded by vineyards and rolling hills, no visitor to the city could fail to be amazed by the beauty of Florence and the warm welcome of its people.
The birthplace of The Renaissance, Florence holds one of the greatest concentrations of artistic achievements to be found anywhere in the world, with original works of Leonardo da Vinci, Raphael and Botticelli all on display here. Another sight that you will not be able to miss is the breathtaking view of Brunelleschi's terracotta dome which hovers majestically above the medieval rooftops of the city.
Our TEFL course in Florence is designed to allow you to enjoy every moment you spend in this marvellous city and the wider Tuscany region. While your main focus will be the expert training and the internationally recognised certificate you will receive, we will also do everything we can to ensure that you are able to make the most of your free time during the course.
TEFL Course in Florence, Italy
Our teacher trainers in Florence are all highly qualified and experienced professionals who have many years of experience teaching in the classroom. Our facilities are modern, comfortable and our classes are always attended by real non-native speakers so you will be doing your teaching practice in a real teaching environment. Believe it or not, many courses have you teaching fellow trainees while simply playing the role of a student.
We are also pleased to offer a variety of accommodation options for your stay while you attend our TEFL course in Florence. However, it is important to note that Florence is a very popular tourist destination and as such, many of the accommodation options have limited availability, particularly during the summer months. Therefore, if you have any special accommodation requirements, we would recommend that you book as early as possible.
The course fees listed on our website are inclusive of course-related lessons, materials, teaching practice, assessments, certificates, references, lifetime job assistance and more. We have no hidden costs or extra charges so the prices you see on the site are the prices you will pay.
Getting Started
If you are at least 18 years of age and speak English fluently, you are eligible to apply for the course. The application is brief and we will send you a prompt reply. Once approved, you will receive additional information about the course content and schedule, your accommodation options, travel arrangements, as well as payment options and more.
Apply to take our TEFL course in Florence and soon you could be experiencing life in the home of The Renaissance. However, training here doesn't mean you have to stay and teach in Italy. If you would like to move on after the course we offer lifetime assistance finding jobs and our certificates are recognised worldwide.
Apply Now!
Want to listen to this page? Click on the video below!
Apply Now!
---
Check out ITTT's Blog Posts
---