How to Legally Teach English in Italy with a Student Visa
The famous Italian culture, stunning landscapes and delicious cuisine are just a few of the reasons why Italy continues to be one of the most popular destinations in Europe for teaching English abroad. Unfortunately, obtaining a work visa to legally teach English in Italy can be a challenge for non-EU citizens. However, if you have your heart set on it, all is not lost as there are alternatives to explore. One popular option that suits many people is to apply for a student visa which allows you to study a course of your choice and work up to 20 hours per week as an ESL teacher in a local language school.
Listen to this blog post:
Application process for a student visa in Italy
To apply for a student visa for Italy the first step is to visit the website of your nearest Italian Consulate to verify the exact requirements as these can change at any time. Once you have gathered all the necessary documents you will need to visit the consulate in person to submit your application. The application can take up to a month to process so make sure you plan your departure accordingly. At the time of writing, the application requirements are as follows:
Completed application form
Passport valid for at least six months after you plan to leave Italy
Additional passport photo
Photocopies of passport ID pages
Documentation regarding your study course in Italy
Proof of finances (either a bank statement showing access to $1,000 per month during your stay, or notarized document from parent or similar declaring responsibility for providing the funds)
Health insurance documentation
Proof of round-trip flights
Proof of accommodation during your stay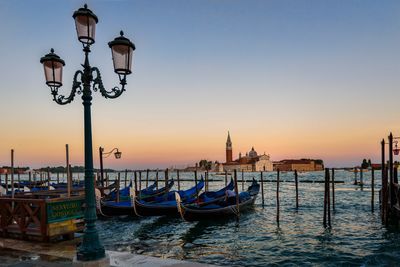 Providing your application is successful, the next thing you need to do is apply for a Residence Permit (Permesso di Soggiorno) once you arrive in Italy. This must be done within eight days of arrival at any local post office. It can take up to three months to be approved and currently requires the following:
Completed application form (obtained from post office)
Valid passport, plus copies of ID and visa page
Four passport photos
Tax stamp (obtained from post office)
Acceptance letter from study program
Public health insurance (49 euro for six months or 98 euro for twelve months, obtained from post office)
Finally, once you have made your Residence Permit application, you then need to apply for a tax number via the local government tax department.
Study Programs in Italy
The key component when applying for a student visa for Italy is to enroll on a course of study at a university or other institute. The list of available courses is vast and includes degree, masters and even doctorate level courses. However, for many people the most common option is an Italian language course. There are hundreds of courses on offer all over the country, with the majority to be found in the main cities.
Why learn Italian?
Italian is one of the most popular languages to learn for a wide variety of reasons. For some people it is a great way to connect with their ancestral roots, while for others it can provide a greater understanding of art, literature, fashion, or cuisine to name but a few. However, for many teachers arriving in Italy, learning the local language is simply the best way to gain a more rounded experience and the chance to fully immerse themselves in the local culture and community.
For more information on living and working in Italy take a look at our country guide.
Where to study in Italy?
If you plan to enroll on a university course you will most likely end up in one of the main cities, such as Rome, Milan, or Bologna, depending on your chosen subject. However, for the majority of people who plan to sign up for an Italian language course, the choice of destination is huge. While these same big cities are great options due to the wide range of courses on offer and the high demand for English teachers, there are several other smaller cities that you might want to consider. Culturally rich cities including Florence, Venice and Verona are all very popular, while Palermo on the island of Sicily offers a unique alternative in the far south of the country.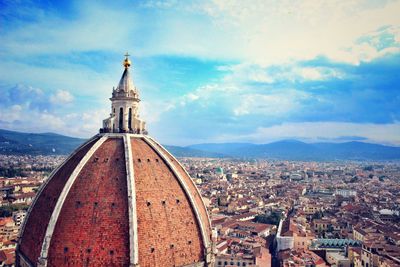 If you would like to complete a TEFL certification course during your stay, we offer a 4-week course in two fantastic locations, Rome and Florence. During the course you will receive the very best instruction on the theory of language teaching and several hours of teaching practice in a real classroom under the guidance of an experienced teacher trainer. With the expert assistance and local knowledge of our staff, you should have no problem finding a suitable job upon graduation virtually anywhere in the country or beyond.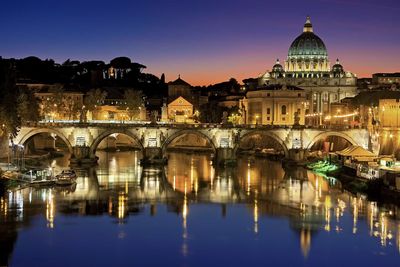 Wherever you choose to live, study, and teach in Italy, you will find plenty of great places to explore in your free time. As most teachers find themselves living in one of the big cities mentioned above, a few days of adventure away from the hustle and bustle can be a great way to recharge your batteries. The Italian Lake District in the north of the country is particularly popular due to its stunning natural beauty and relaxing atmosphere. Other popular regions for a fun getaway from the city, include the Italian Riviera which lies close to the French border in the northwest of the country, the rolling hills of the Tuscan countryside, and the Calabria Region in the south where you will find dozens of quiet coastal resorts, a number of national parks, and great skiing in the winter months.
Are you ready to live, study, and teach in stunning Italy?
Apply now & get certified to teach english abroad!
Speak with an ITTT advisor today to put together your personal plan for teaching English abroad.
Send us an email or call us toll free at 1-800-490-0531 to speak with an ITTT advisor today.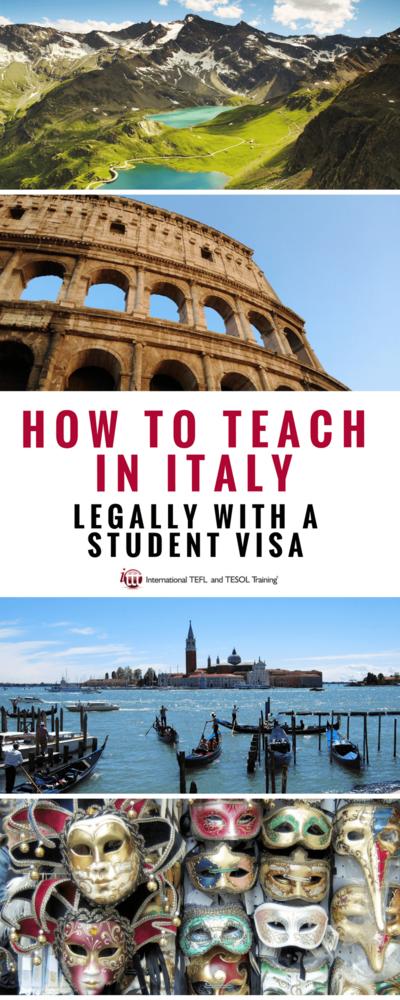 ---
---