Check out our Special
Offer for this
course!
Make a deposit payment to secure your place on a course before the end of the month and qualify for a free advanced level online course. You can choose from the 50-hour young learners (CTEYL) or business English (CTBE) certificate courses or the 250-hour online diploma course.
TEFL Tokyo | TEFL Japan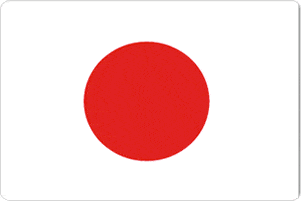 Tokyo is a truly wonderful city in which to complete your TEFL training. This endlessly exciting city has welcoming and friendly people, world class bars and restaurants, a vibrant and varied nightlife and streets that constantly bustle with energy. You will also find the city has very little crime, a variety of public transport options that run like clockwork, convenience stores in the form of 24-hour shops and vending machines that cater to every imaginable need, as well as numerous cultural attractions such as museums, theatres and art galleries.
On top of these attractions, you will also find plenty of post-TEFL course opportunities for teaching English right across Japan as the job market is very healthy year round. A wide variety of employers all seek the services of a qualified EFL teacher and with the help of our lifetime job support services, your chances of finding employment in Tokyo, elsewhere in Japan or anywhere else in the world are very high.
TEFL Course in Tokyo
Our TEFL training centre in Tokyo is conveniently located only a 15-minute walk from JR Kanamachi and Keisei Kanamachi train stations. Our facilities are modern, comfortable and well equipped with all the materials and resources you will need to successfully complete the course.
Our course trainers are dedicated to providing you with personalised attention during your studies, as well as during your lesson planning and observed teaching practice. We only use local Japanese students who are keen and enthusiastic so classes are always a positive experience and provide you with valuable practice in the classroom. Accommodation prices in Tokyo do vary considerably so once you have reserved your seat on the course, we will be happy to help you select and book the accommodation option that best suits your budget and personal preference.
The course fees listed on our website are inclusive of course-related lessons, materials, teaching practice, assessments, certificates, references, lifetime job assistance and more. We have no hidden costs or extra charges so the prices you see on the site are the prices you will pay.
Getting Started
The first step in enrolling on our TEFL course in Tokyo is to complete a free application. If you are at least 18 years of age and speak English fluently, you are eligible to apply for the course. The application is brief and we will send you a prompt reply. Once approved, you will receive additional information about the course content and schedule, your accommodation options, travel arrangements, as well as payment options and more.
If you do choose to take your training in Japan, it doesn't mean you have to stay there and teach. If you would like to move on after the course we can help you find a job nearly anywhere in the world. Apply today and you will be on your way to starting a TEFL course in the Far East.
Apply Now!
Want to listen to this page? Click on the video below!
Apply Now!
---
Check out ITTT's Blog Posts
---