Step-By-Step Guide to Legally Teaching English in Japan
Japan has been a popular destination for English teachers from all over the world for decades. Year after year, thousands of teachers come to Japan attracted by the country's fascinating culture and the lucrative salaries, as well as the government-funded JET program that places qualified teachers into public schools across the country. Teaching English in Japan is an exciting adventure and offers you the opportunity to experience a unique culture like a local. However, it is important to be aware of the local job market and regulations before heading off on your adventure of teaching English in Japan.
Listen to this blog post:
Step 1: Understanding the Visa Situation
To legally work in Japan you need to obtain a work visa. The good news is that obtaining a work visa to teach English in Japan isn't as difficult as it is in some other countries in the region. In order to obtain a work visa you need to possess a degree in any subject, be fluent in the English language and have a strong desire and willingness to pass on your language knowledge to your students.
Other requirements for the work visa application for teaching English in Japan at the time of writing:
Bachelor's and/or Master's degree/diploma
Sealed college or university transcript
Original national level criminal background check (FBI in the U.S.)
Passport photos
Original contract (to be provided by your employer for visa processing at consulate)
Original passport that is valid for at least one year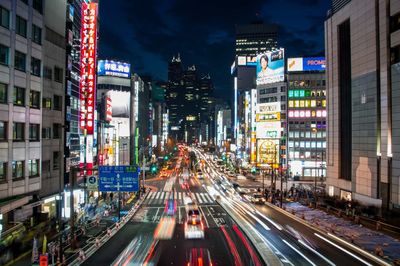 Step 2: Get Your TEFL Certification
A TEFL certification is not a requirement to obtain a work visa for teaching English in Japan as of now. However, as Japan is such a popular teaching destination, the competition is fierce. That is why it is recommended that you complete a TEFL certification course before applying for jobs. A TEFL certificate will increase your chances of landing a great position at a renowned school and get you a higher salary than teachers without certification. It will also give you the skills and knowledge you need to lead a classroom confidently and efficiently. .
If you want to live and work in Japan as an English teacher, we recommend that you start your TEFL/TESOL course at least 1 year before your desired start date. If you choose an in-class TEFL/TESOL course, you will receive your certificate within around 4 weeks. On the other hand, an online course can take anywhere between 2 and 6 months. This depends on how much time you have and how quickly you work through the course units.
Also keep in mind that while in-class courses were much preferred in the early days of EFL teaching, online TEFL courses are now just as valued.
Join our 4-week in-class TEFL course option in Tokyo for a headstart in teaching English in Japan.
We recommend the following course options:
Step 3: Do Your Homework & Research
If you want to head to Japan to teach English abroad, do as much research about the local culture and job market as you can. Usually, new teachers moving to Japan start out working at public schools through the government-funded JET program. Later on, once they know the local work culture and have built a network, a lot of teachers branch out to work for private language academies or work directly for companies teaching English to employees. Private language academies generally operate in the late afternoon and evenings where children and adults attend to improve their language skills in their own time. At both public and private schools, teachers earn between US $2,000 and $3,000 per month depending on location, position and current exchange rate.
Also read: The Best Government Programs For Teaching English Abroad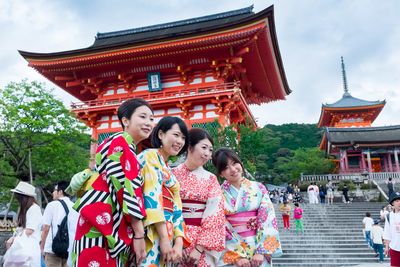 Step 4: Be Patient, Persistent & Flexible
While a lot of teachers choose Tokyo as their new home base in Japan, there are a lot of other exciting cities and towns across the nation. It's also worth noting that the cost of living in Tokyo is among the highest in the country, and even the world. Other popular locations for teachers are Kyoto, Osaka, or even the beautiful vacation island of Okinawa. The convenience of Japan's bullet train and express bus systems allows you to travel between cities very easily.
Step 5: Apply for Jobs
Once you have your TEFL certificate in hand and understand the local job market, you are ready to start your job search. All enrolled ITTT students and alumni have access to our lifetime job assistance, including our job boards. We have a large network of recruiters and schools in Asia with whom you can work with to find the job offer that suits your needs. We work with a range of renowned recruiters who specialize in the Japanese market and we would love to connect you with them.
Besides our own connections and the ITTT job board, you can also search for recruiters in Japan via an online search. These types of agencies are a great place to start because they know the local job market and can set up interviews for you with suitable schools.
Also read: The 8 Best Countries in Asia for Teaching English Abroad
Are you ready for your Japan adventure?
Apply now & get certified to teach english abroad!
Speak with an ITTT advisor today to put together your personal plan for teaching English abroad.
Send us an email or call us toll-free at 1-800-490-0531 to speak with an ITTT advisor today.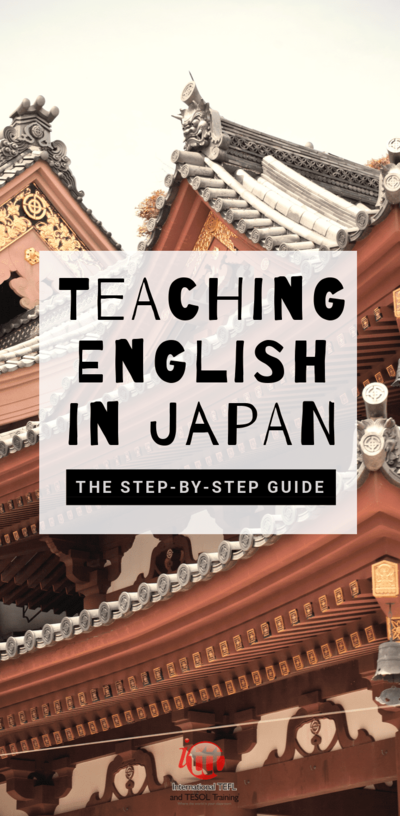 Check out what our course grads say in our many video testimonials!
---
---