Here's another exercise to practice summer vocabulary. Your students have to match the words to the correct pictures and complete the crossword. Then find a secret message.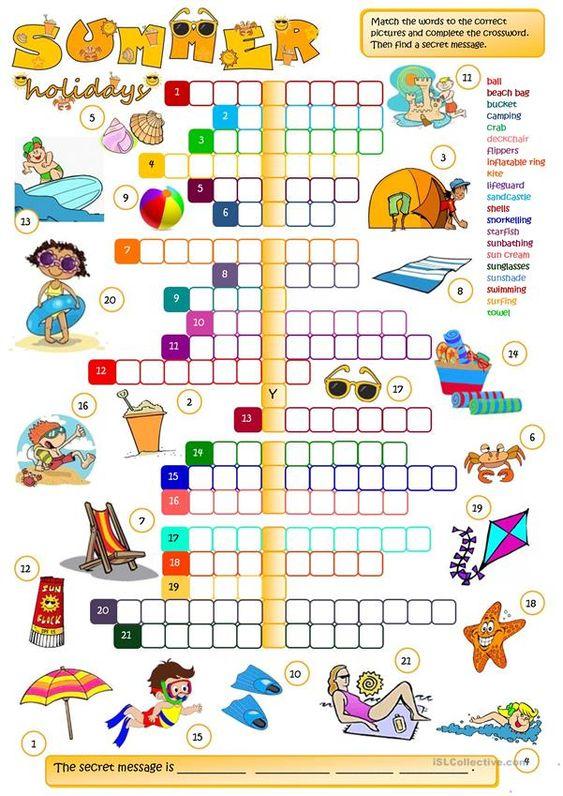 Are you interested in teaching English as a foreign language?
​Get your TEFL Certificate with ITTT.
Register now & get certified to teach english abroad!
ENDBODY