This fall worksheet is perfect for your fall lesson plans. Print it out and have your students circle the bigger item.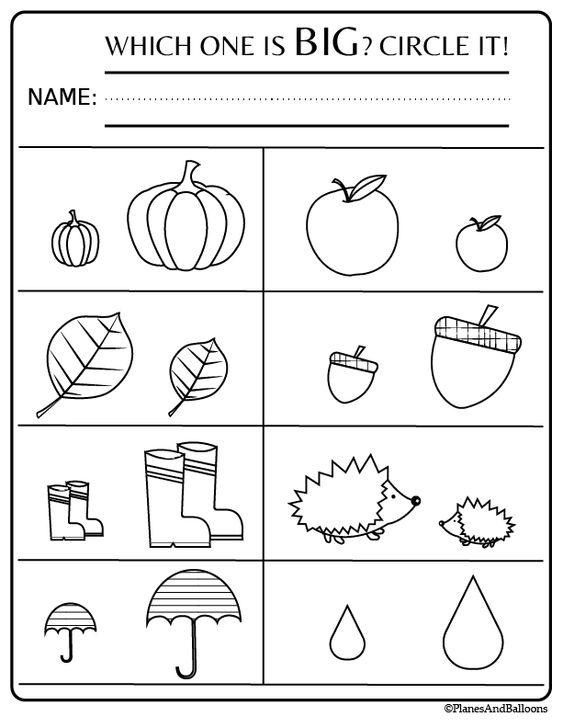 Which one is big? Circle it!
Go over the vocabulary for the drawing on the sheet with your students. Once they have all understood each word, hand out this work sheet and practice the concept of "big" and "small".
You can also introduce the full sentence, e.g. "The pumpkin is big." or "The hedgehog is small".
Are you interested in teaching English as a foreign language?
​Get your TESOL certificate with ITTT.
Register now & get certified to teach english abroad!
ENDBODY