When writing in a formal manner for work reports, essays, or emails, you can improve the quality of your content by using a range of linking words that can highlight similarities, contrasts, and contradictions.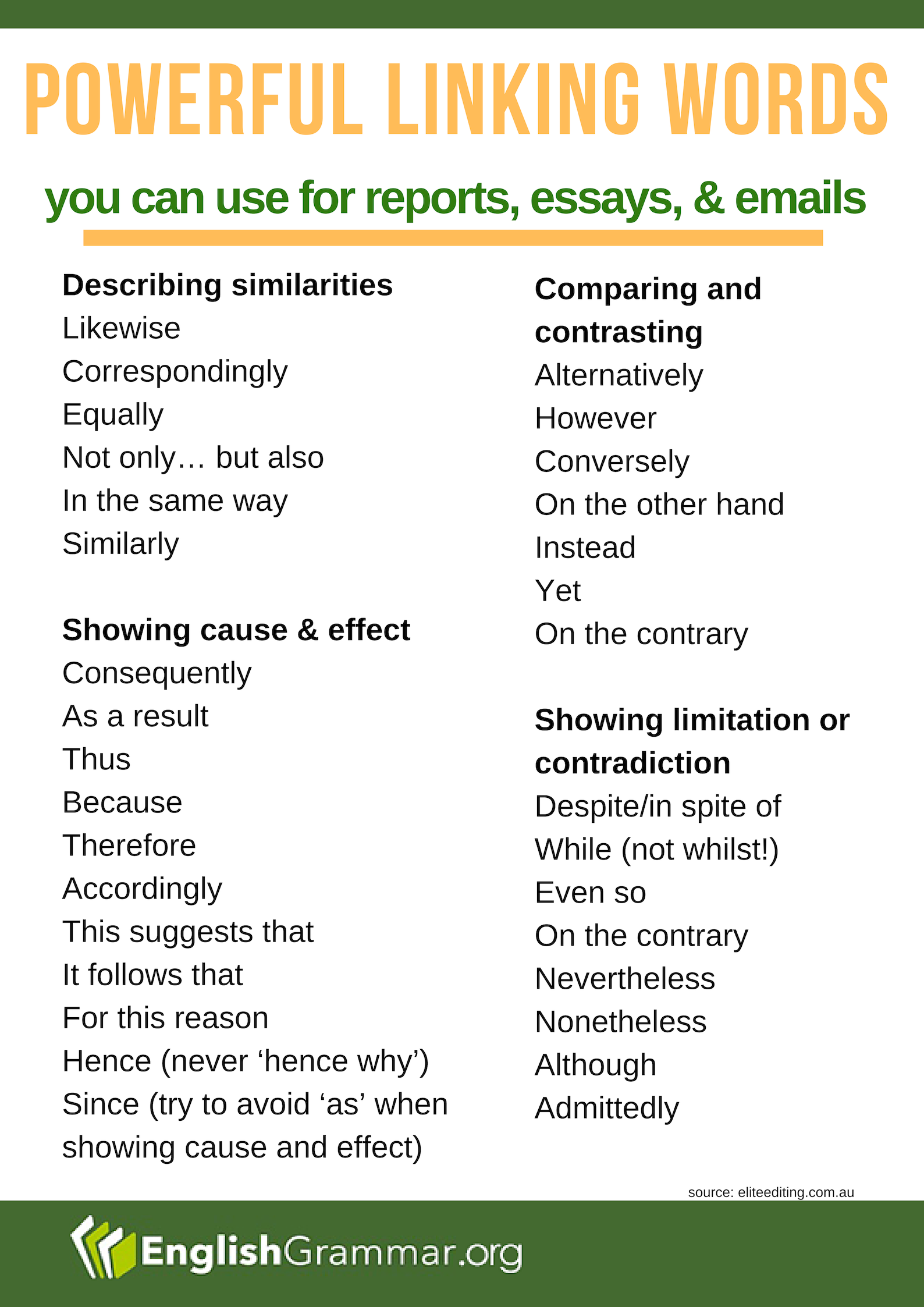 By using linking words such as those listed above you can add extra weight to formal writing when you want to impress native or non-native English speakers alike. The following examples should give you some ideas on how to spice up your English essays or work emails by linking sentence clauses or separate sentences.
Example Sentences:
Not all inner city residents are poor; equally, there are many poor people living in rural areas.
Eight out of the ten new recruits passed their driving test. Therefore, they have received their driver's licence.
You can follow the link provided to access your account details. Alternatively, enter your details below.
I prefer the look of the red example, while my colleagues prefer the blue.
Register now & get certified to teach english abroad!
ENDBODY