When debating and stating an opinion in English, "I think" is a very common phrase to use. However, there are many different ways of saying thoughts in English and you can use different phrases as you start speaking. There is a detailed list below.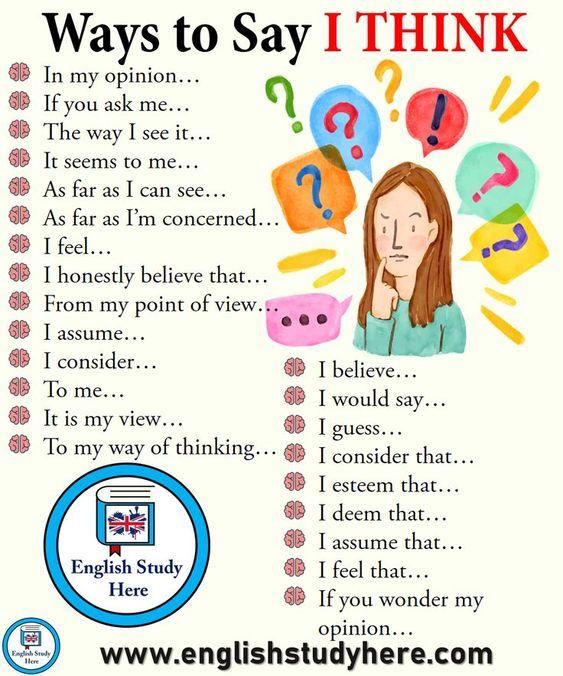 Other Ways to Say I THINK
In my opinion…
In my opinion, the biggest challenge in today's world is global warming.
I believe…
I believe that you are telling the truth.
I assume…
I assume you always say this when you want to impress a girl.
I would say…
I would say that lady is very kind.
In my point of view…
In my point of view, it is not such a big deal.
Check out the list above for more ways to say "I think" in English.
Are you interested in teaching English as a foreign language?
​Get your TESOL Certification with ITTT.
Register now & get certified to teach english abroad!
ENDBODY