This is a worksheet to learn facts about Halloween. It is a reading task and there also are some activities to check the pupils' reading comprehension. The students also can learn about the origins of Halloween and how the Ancient Celtics used to celebrate it.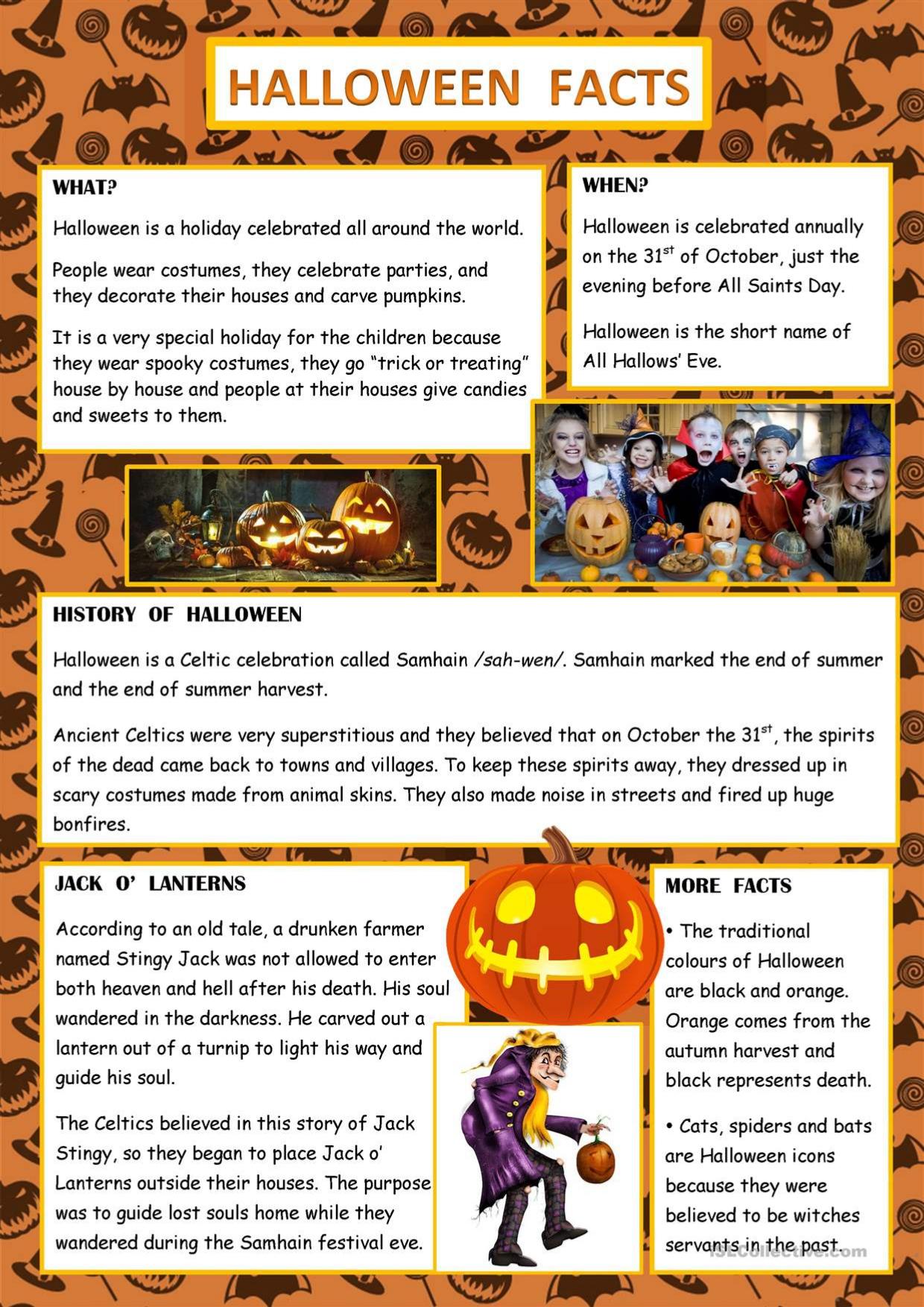 Here are the exercises for after the reading: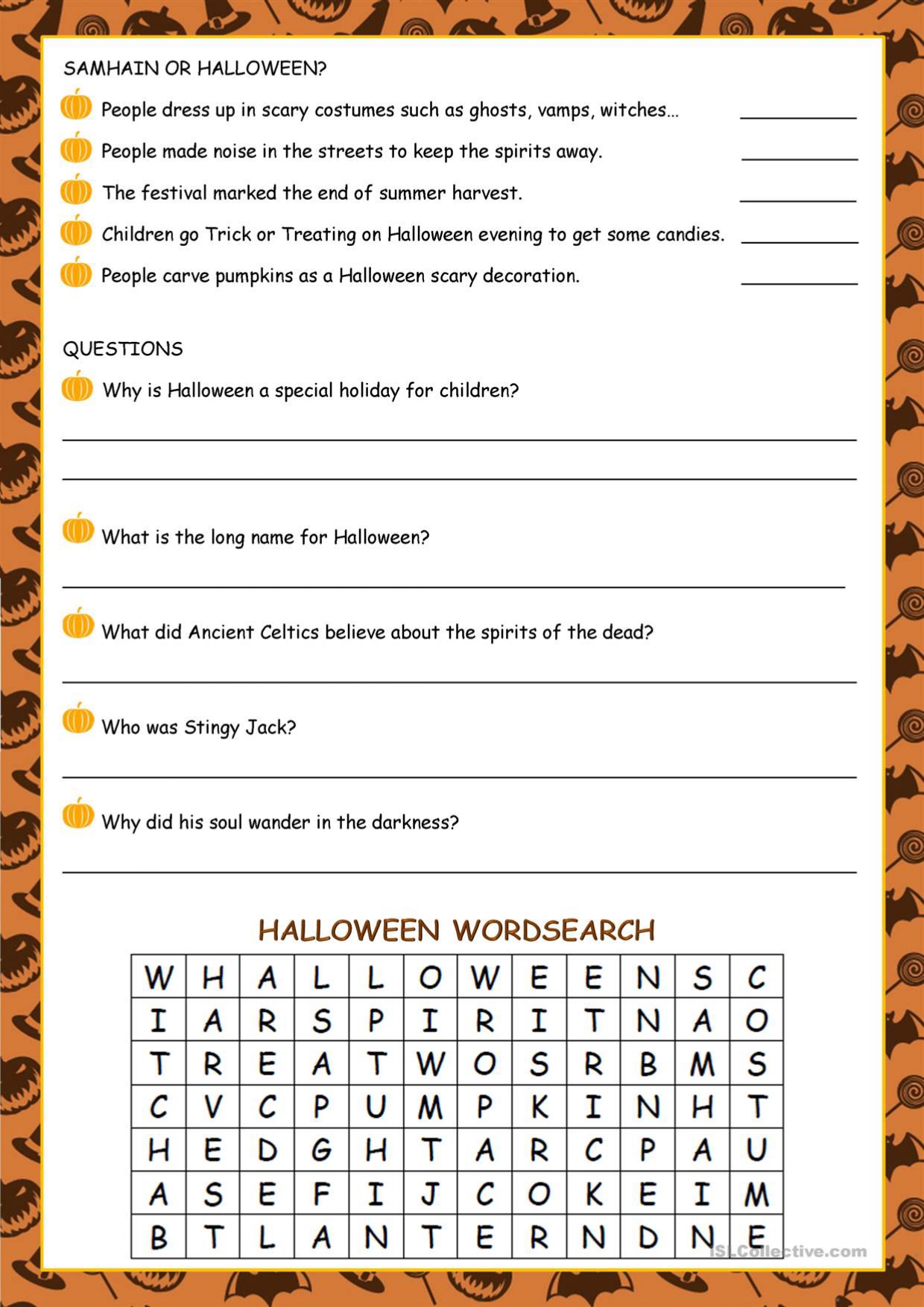 Are you interested in teaching English as a foreign language?
​Get your TESOL certificate with ITTT.
Register now & get certified to teach english abroad!
ENDBODY