Lessons on negotiating price are common in EFL classrooms worldwide as it is practical language that your students are likely to use when visiting an English speaking country.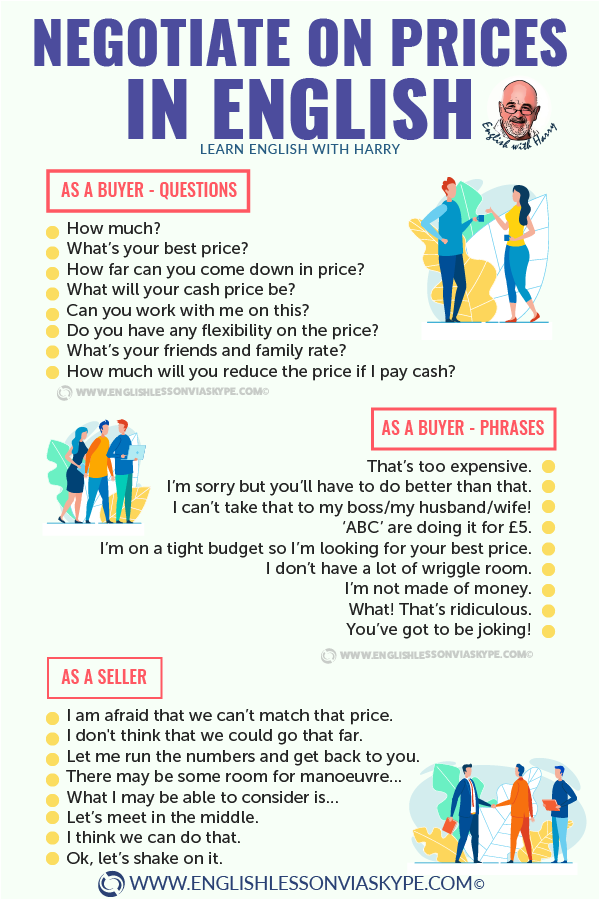 Once you have taught the basics of prices and negotiating in English your students might want to try some of the more complicated phrases above that can be used when buying items in shops and markets in English speaking countries. To practice what they have learned you can set up a role playing game where the students play either the buyer or shop keeper.
Useful Words and Phrases to Pre-teach in the Lesson
fixed budget – a maximum amount you can afford to pay
tight budget – very little flexibility in what you can afford to pay
particular budget – meets your estimate of what you are willing to pay
to shop around – to look at many places
discount – reduced price
to have in mind – to think about
how much you are willing to go – how much more will you spend, how much more will you offer above the asking price
showroom – a place where goods are displayed
Are you interested in teaching English as a foreign language?
​Get your TESOL certification with ITTT.
Register now & get certified to teach english abroad!
ENDBODY