Here is a crazy picture, with lots of things going on which are just not right! The task is for the students to match up the sentence parts.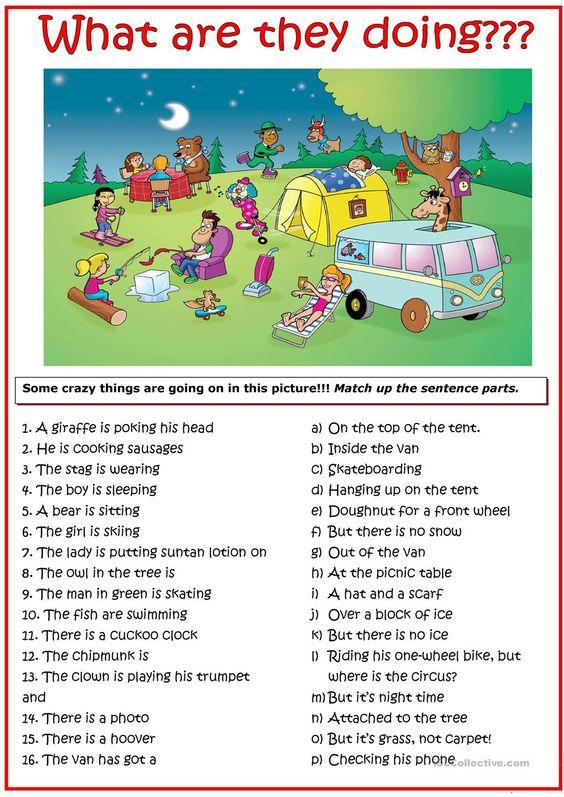 Answer Key
1-g, 2-j, 3-i, 4-a, 5-h, 6-f, 7-m, 8-p, 9-k, 10-b, 11-n, 12-c, 13-l, 14-d, 15-o, 16-e
Are you interested in teaching English as a foreign language?
​Get your TEFL certification with ITTT.
Register now & get certified to teach english abroad!
ENDBODY