The two expressions "everyday" and "every day" are frequently used in English but often confused. Take a look at the below infographic to find out the difference!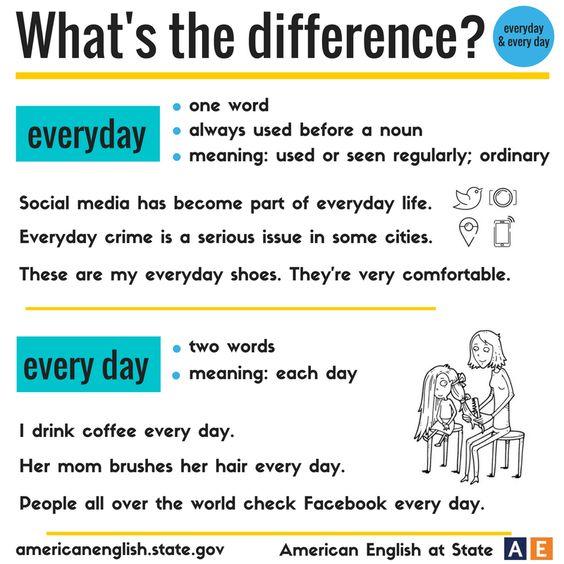 Everyday
one word
always used before a noun
meaning: used or seen regularly; ordinary
Example sentences:
Social media has become part of everyday life.
Everyday crime is a serious issues in some cities.
These are my everyday shoes. They're very comfortable.
Every day
two words
meaning: each day
Example sentences:
I drink coffee every day.
Her mom brushes her hair every day.
People all over the world check Facebook every day.
Register now & get certified to teach english abroad!
ENDBODY