This is a practice worksheet for place prepositions with a great picture. The students must select the correct option from the brackets and then perform the true or false test. They must then write ten sentences about items in their own bedroom.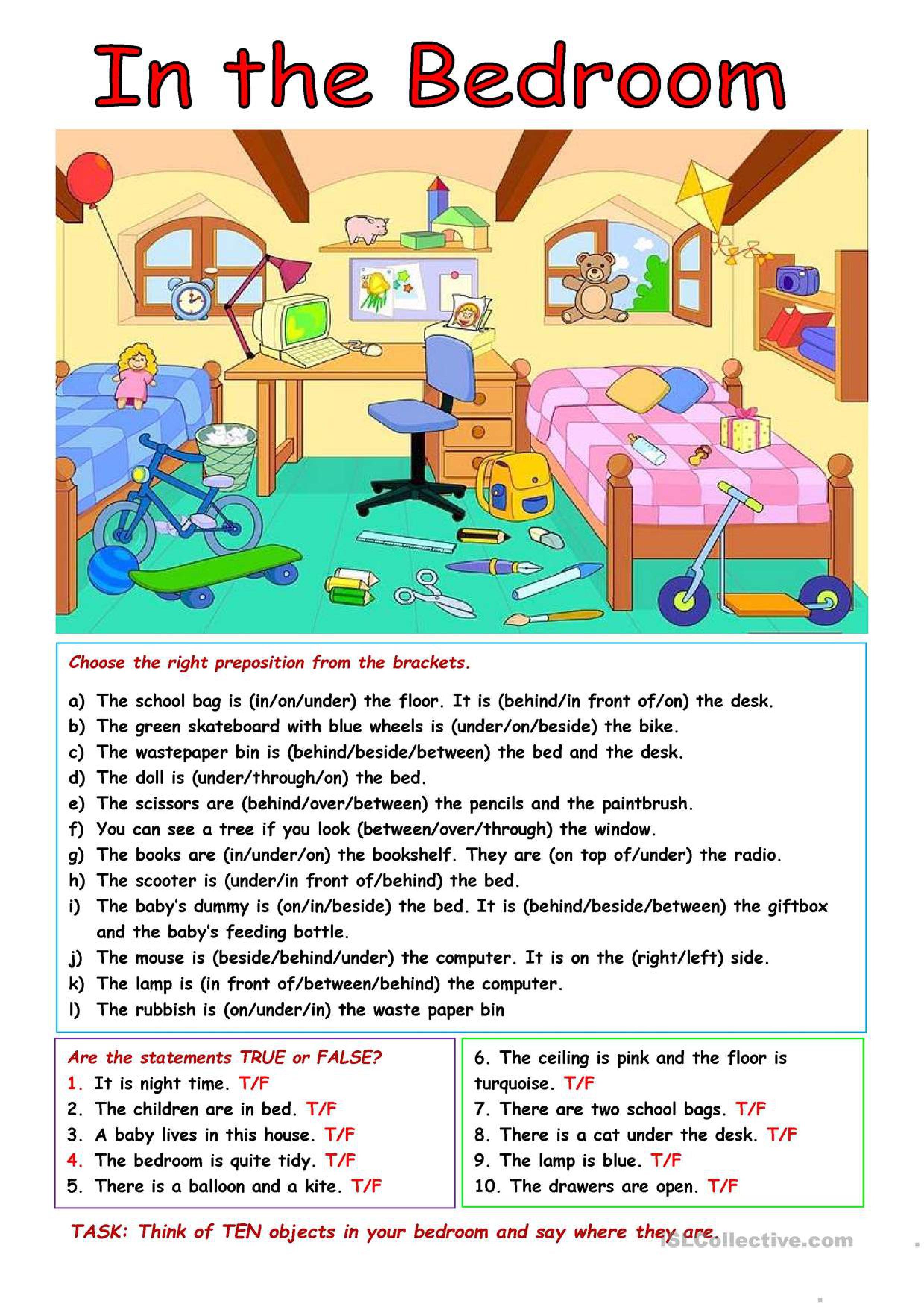 Are you interested in teaching English as a foreign language?
​Get your TEFL Certificate with ITTT.
Register now & get certified to teach english abroad!
ENDBODY