This is a fun board game around the topic of travel and transportation to help teach students language connected to traveling and modes of transport.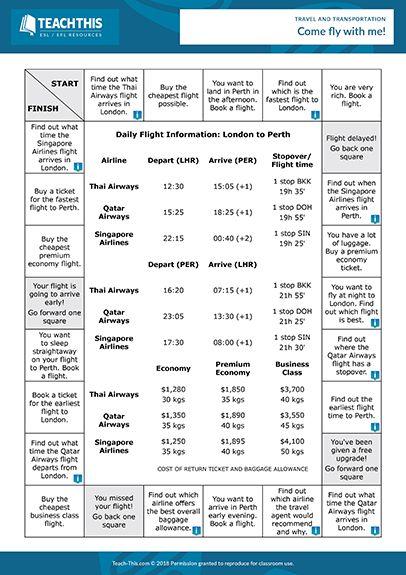 How to Play
Before the game, go through the flight and travel information in the center of the board with your students and explain any unknown vocabulary.
Then, start the game at the "start" and take turns rolling dice. Students have to answer the questions by looking at the travel information in the ccenter.
Register now & get certified to teach english abroad!
ENDBODY