Here's a great infographic showcasing the most important English verbs and their participle forms.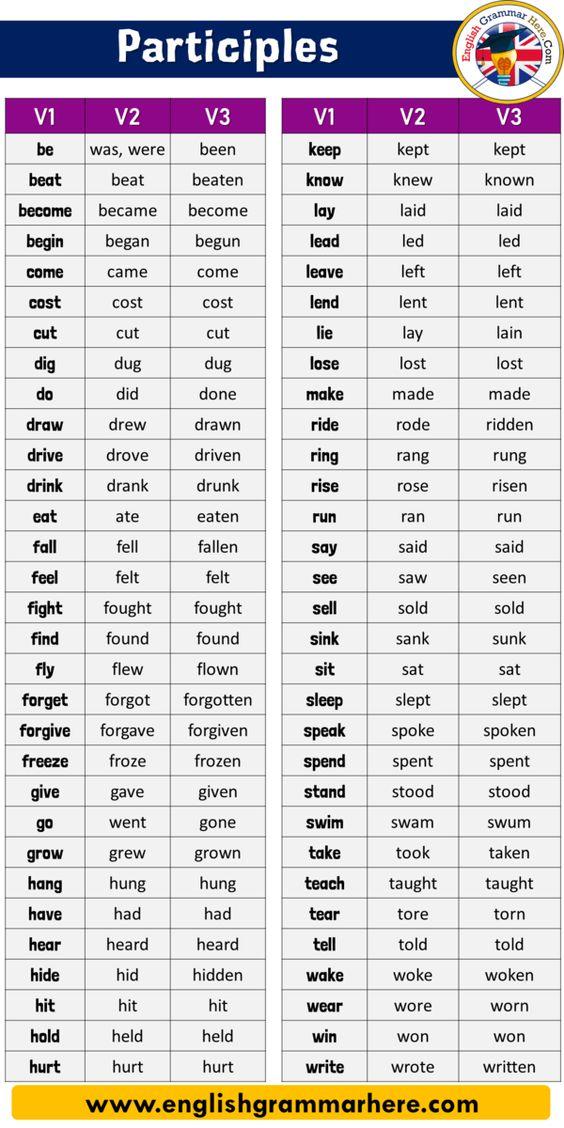 What are participles?
Participles are structures that are actually made from verbs, but we characterize them by showing any situation, object or person.
We use participles to give detailed features of the object they point to on any subject they are talking about.
Are you interested in teaching English as a foreign language?
​Get your TEFL certificate with ITTT.
Register now & get certified to teach english abroad!
ENDBODY