This is a fun board game to practice time expressions and prepositions of time. Your students talk in pairs about the topics on the sheet. Each student places their counter on one of the "start" squares and then move forward by one square at a time talking about the topic using the appropriate time expressions.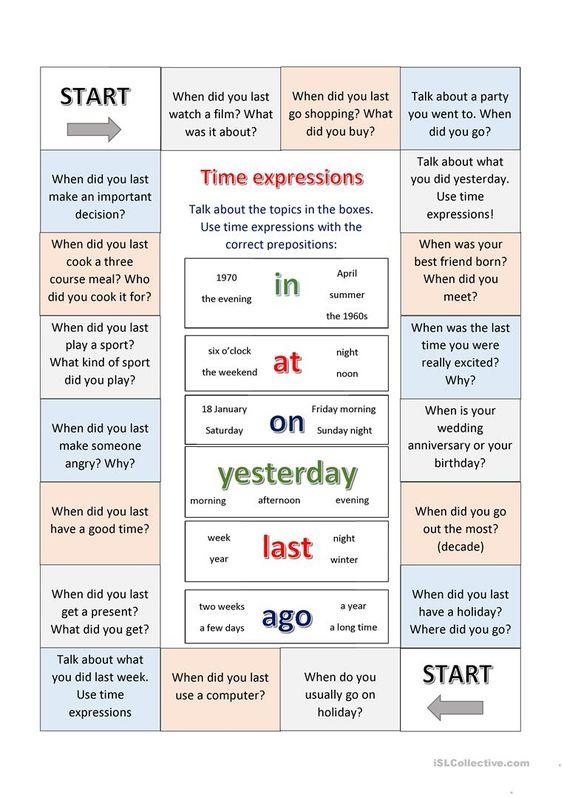 Are you interested in teaching English as a foreign language? Get your TEFL or TESOL certification with ITTT.
Register now & get certified to teach english abroad!
ENDBODY