Here's a Christmas board game focusing on sentence building, either spoken or written. To practice speaking, let students say sentences (make sure to correct pronunciation when needed); to practice writing, let them write sentences (adapt the game to your students' level).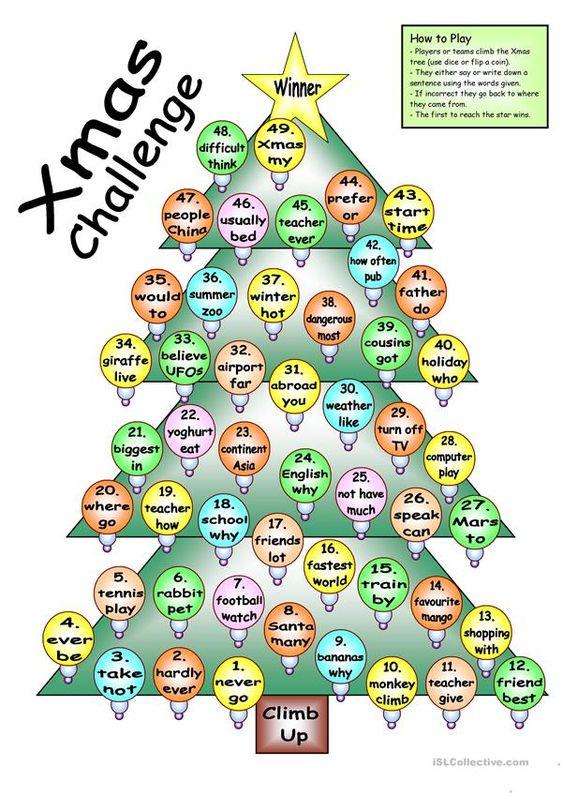 Are you interested in teaching English as a foreign language?
​Get your TESOL certification with ITTT.
Register now & get certified to teach english abroad!
ENDBODY