What does e.g. mean? Let's take a look at the definition and usage of this expression with this ESL infographic. Learn how and when to use this abbreviation to enlarge your vocabulary word and improve your English conversations.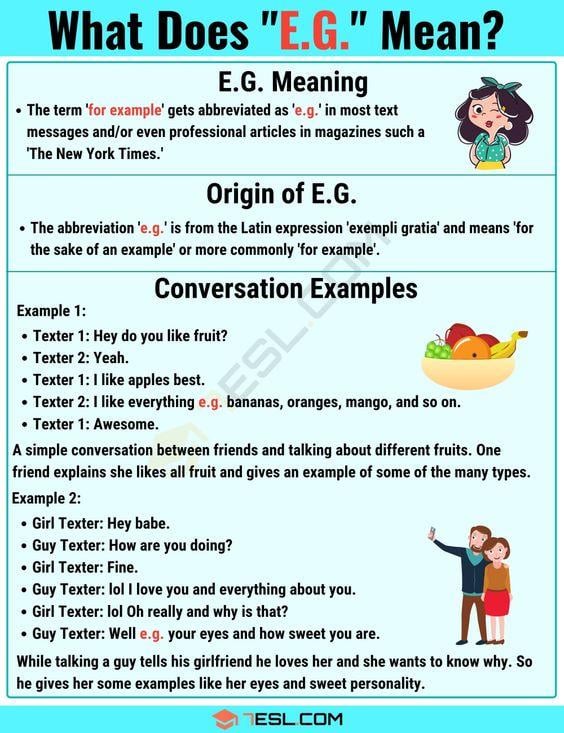 The term 'for example' gets abbreviated as 'e.g.' in the English language. It is only used in written language, such as in magazines, newspapers, essays or texting.
The Origin of "e.g."
The abbreviation 'e.g.' is from the Latin expression 'exempli gratia' and means 'for the sake of an example' or more commonly 'for example'.
Conversation Examples with "e.g."
Let's take a look at some examples of 'e.g.' being used in a conversation:
Person 1: Hey do you like desserts?
Person 2: Yeah.
Person 1: I like brownies best.
Person 2: I like everything, e.g. muffins, cakes, mousse, and so on.
Person 1: Awesome.
Register now & get certified to teach english abroad!
ENDBODY