This worksheet contains 3 witches, each with an exercise attached. When the activities have been completed, the students can cut up the boxes, jumble them and then match the passage to the correct witch.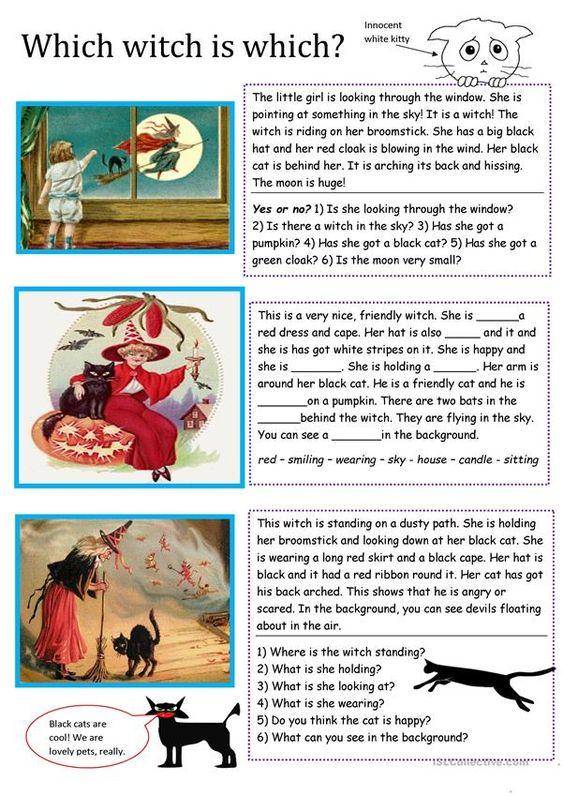 Are you interested in teaching English as a foreign language?
​Get your TEFL Certification with ITTT.
Register now & get certified to teach english abroad!
ENDBODY