This Christmas board game is the perfect game to play in your ESL classroom to practice the present simple and present continuous tense.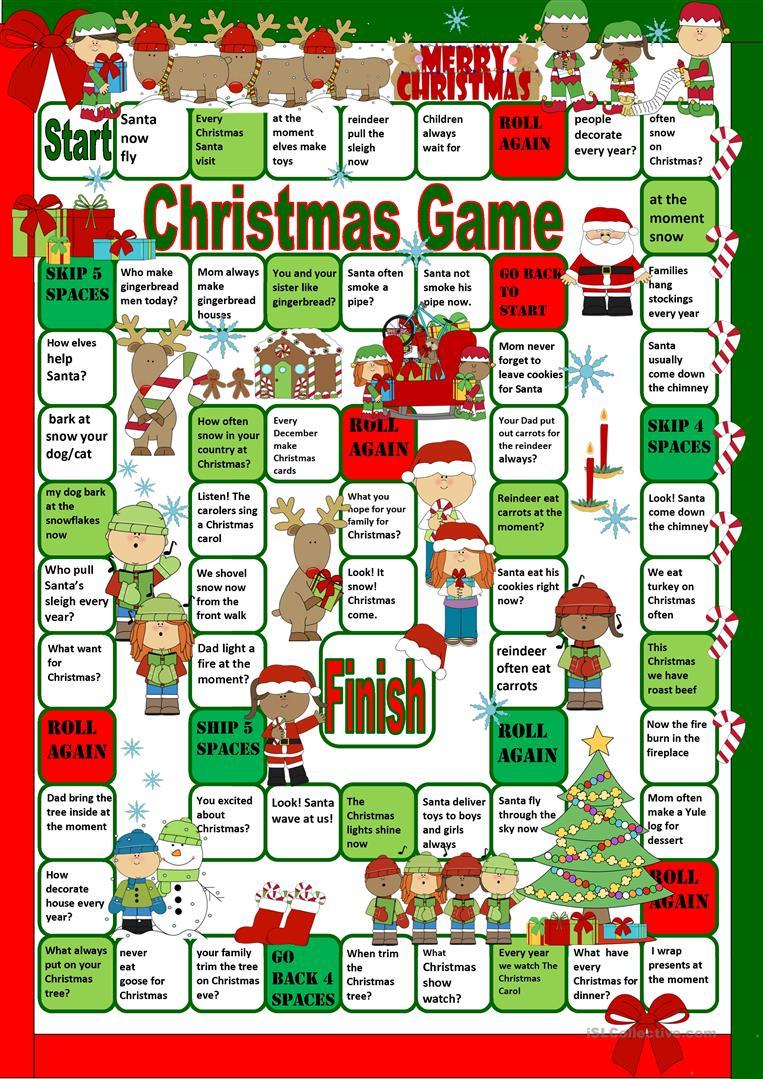 Create a sentence, affirmative, negative, or a question, with the prompts in either present simple or present continuous tense, depending on the time word. Then answer the question with your own ideas. If a person isn't specified, use anyone you'd like.
Are you interested in teaching English as a foreign language?
​Get your TESOL certificate with ITTT.
Register now & get certified to teach english abroad!
ENDBODY