This board game will help your students revise and practice the days of the week. You can have them work in pairs/groups, throw the dice and say the name of the week.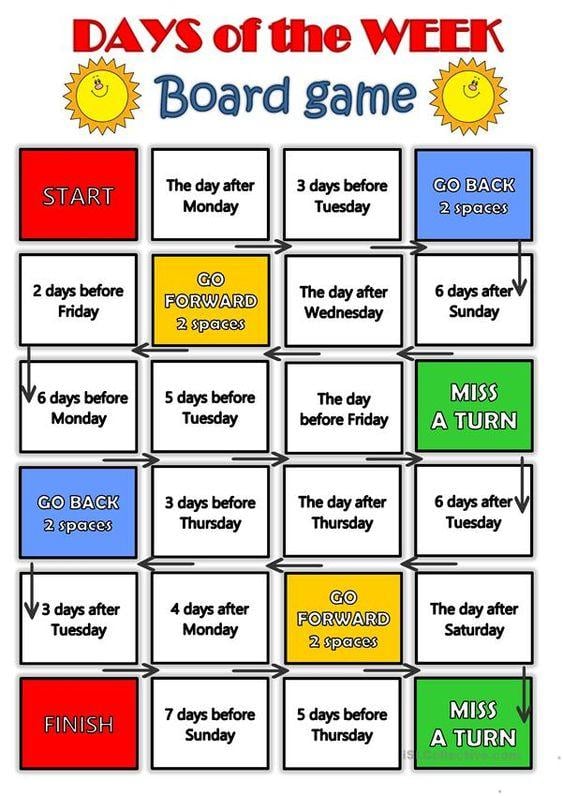 If you have a small group of students, you can play this game with the whole class - it's also great for online lessons. If you have a bigger class, it's best to split up your students into pairs or small groups and have them play among them.
Register now & get certified to teach english abroad!
ENDBODY