Here are the 20 most used degrees of adjectives with comparative and superlative. This is a great sheet to hand out to any English student.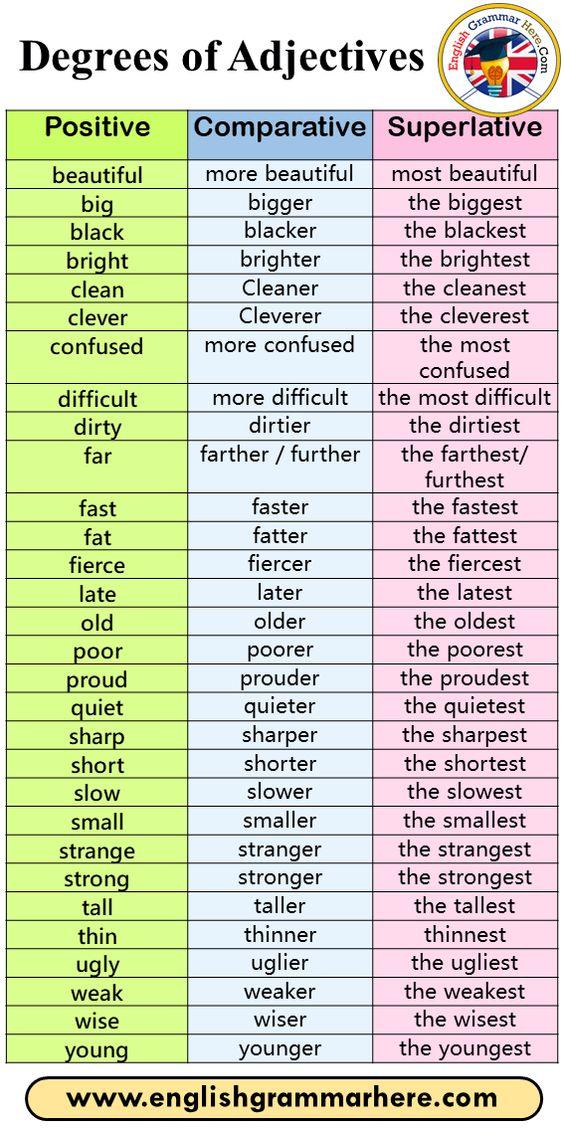 Are you interested in teaching English as a foreign language? Get your TEFL or TESOL Certification with ITTT.
Register now & get certified to teach english abroad!
ENDBODY