Modal verbs are helping verbs expressing the degree of possibility, ability, permission, or obligation. Let's take a look at modal auxiliary verbs with their uses and examples below.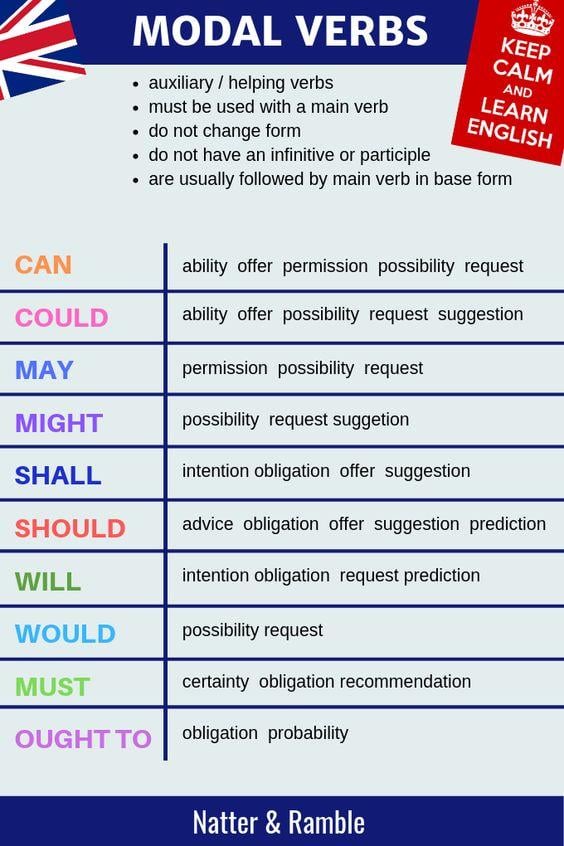 Modal verbs are auxiliary or helping verbs. These kinds of verbs cannot be used on their own and appear in connection with a main verb.
The most common modal verbs are:
can could
may might
shall should
will would
must ought to
Modal verbs affect the main verb they are associated with by expressing the level of possibility, ability, permission and obligation for that action or state.
Modal auxiliary verbs also act differently to other verbs. For example, they never change their form, regardless of whether in the singular or plural persons, or whether expressing the past, present or future.
Are you interested in teaching English as a foreign language?
​Get your TESOL certification with ITTT.
Register now & get certified to teach english abroad!
ENDBODY