Here is a worksheet practicing different places in town for your ESL students. It's ideal for teaching kids and beginner ESL students learning about buildings and places in town.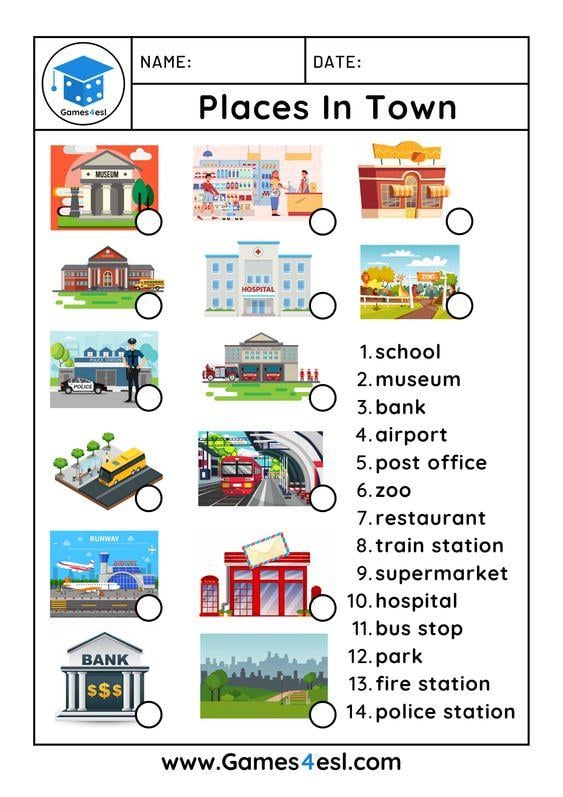 Are you interested in teaching English as a foreign language? Get your TEFL or TESOL Certification with ITTT.
Register now & get certified to teach english abroad!
ENDBODY