Where is the bunny? For this worksheet, students have to find the correct preposition: over, between, behind, on, in, under, in front of, or next to.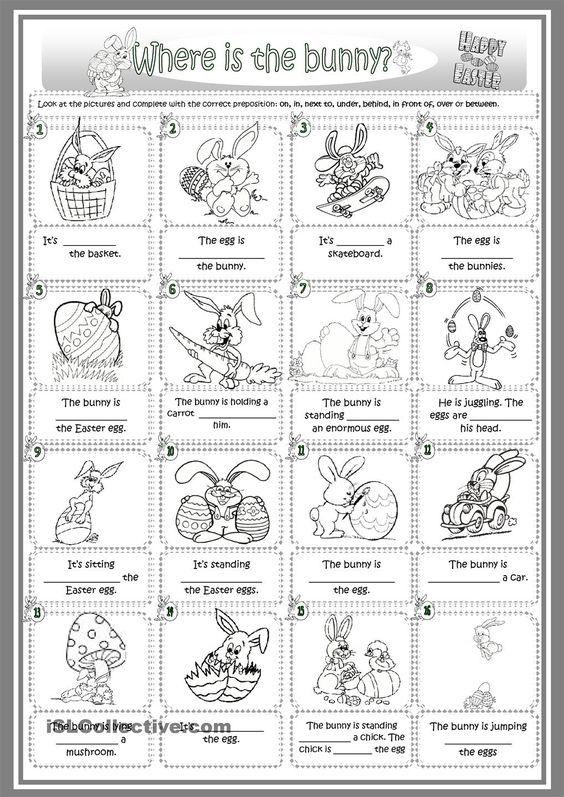 This is a great worksheet to do during Easter time to practice the prepositions of place. Where is the bunny?
Are you interested in teaching English as a foreign language?
​Get your TEFL certificate with ITTT.
Register now & get certified to teach english abroad!
ENDBODY