This Easter-themed ESL worksheet is interactive and helps your student with their writing skills.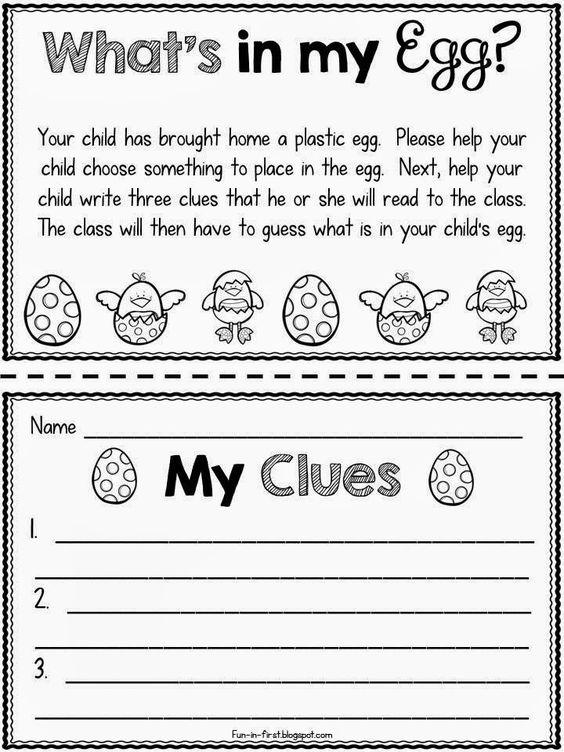 Instructions for the teacher:
Prepare plastic eggs that can be opened for your students. Go thorugh the instructions with your students and also tell them to go through the instructions with their parents.
Instructions for the parents:
Your child has brought home a plastic egg. Please help your child choose something to place in the egg. Next, help your child write three clues that he or she will read to the class. The class will then have to guess what is tn your child's egg.
Are you interested in teaching English as a foreign language?
​Get your TEFL or TESOL certificate with ITTT.
Register now & get certified to teach english abroad!
ENDBODY