Complete the following sentences with the correct form of the verbs in brackets in the Present Simple or Continuous, and Present Perfect Simple or Continuous.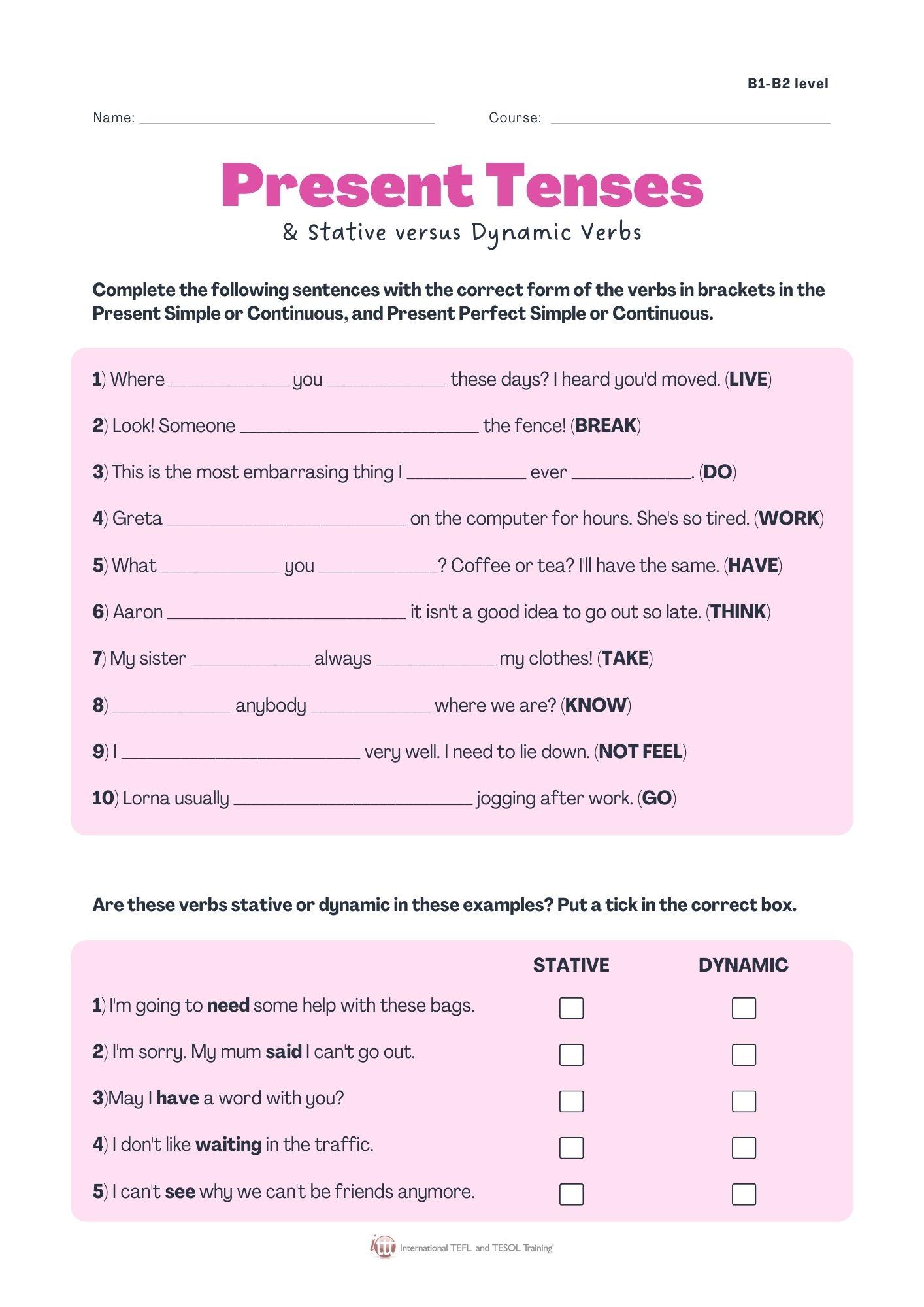 Are you interested in teaching English as a foreign language? Get your TEFL Certificate with ITTT.
Register now & get certified to teach english abroad!
ENDBODY