Here is a collection of dialog cards to practice the correct usage of the past simple tense.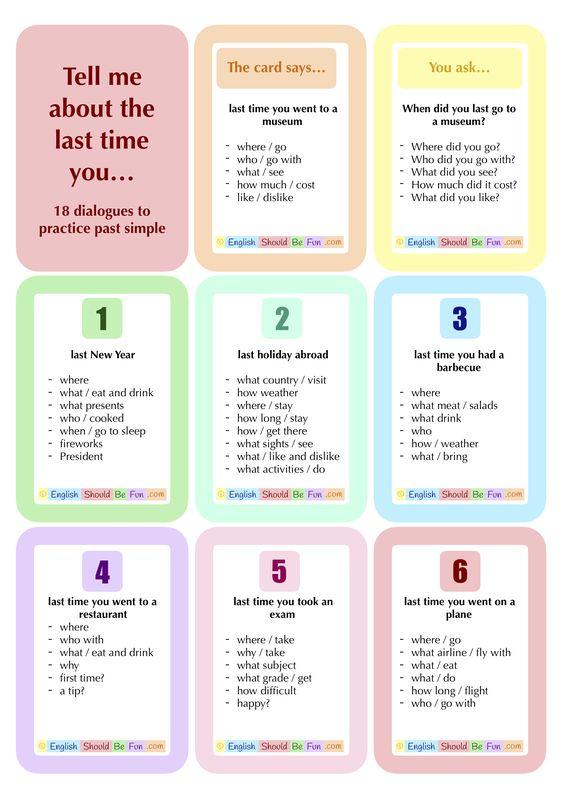 How to play
Cut out the dialog cards and hand them out to your students, who form answers using the past simple tense.
Are you interested in teaching English as a foreign language?
​Get your TEFL certificate with ITTT.
Register now & get certified to teach english abroad!
ENDBODY