Here we look at the different adverbs of manner, adverbs of time, adverbs of place, and adverbs of frequency.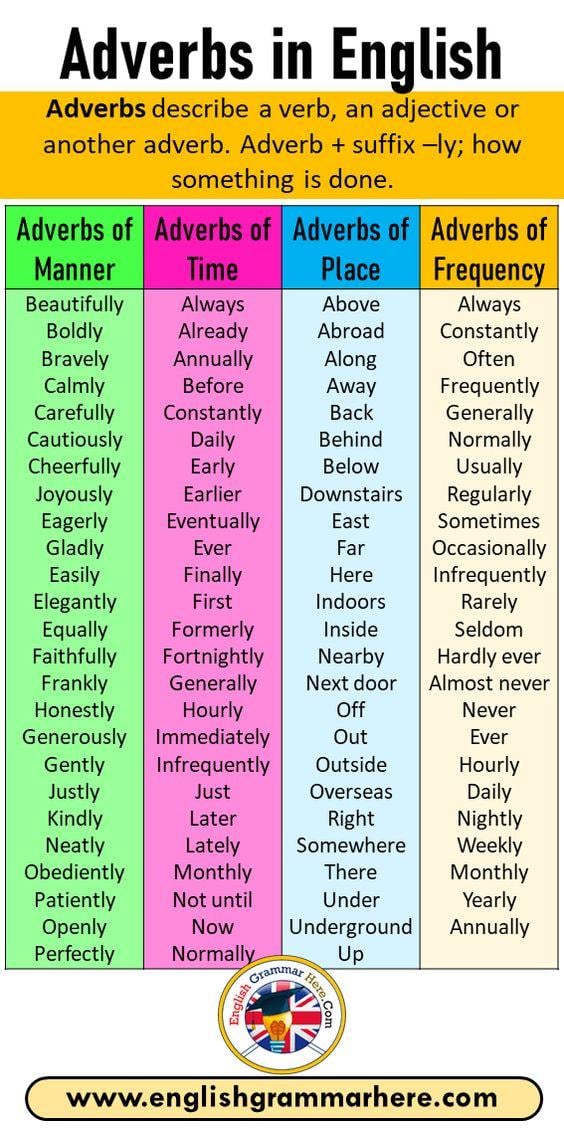 What are Adverbs?
To speak English fluently, it is necessary to use adverbs intensively, especially when making a presentation or preparing homework.
In the infographic here, we will discuss what an adverb is. Adverbs are the words that give information about how the predictions in the sentence are performed.
Simply put: adverbs characterize the verbs, just the same as how adjectives describe nouns.
Register now & get certified to teach english abroad!
ENDBODY