Here is a fun board game to practice the 1st and 2nd conditionals in your ESL classroom.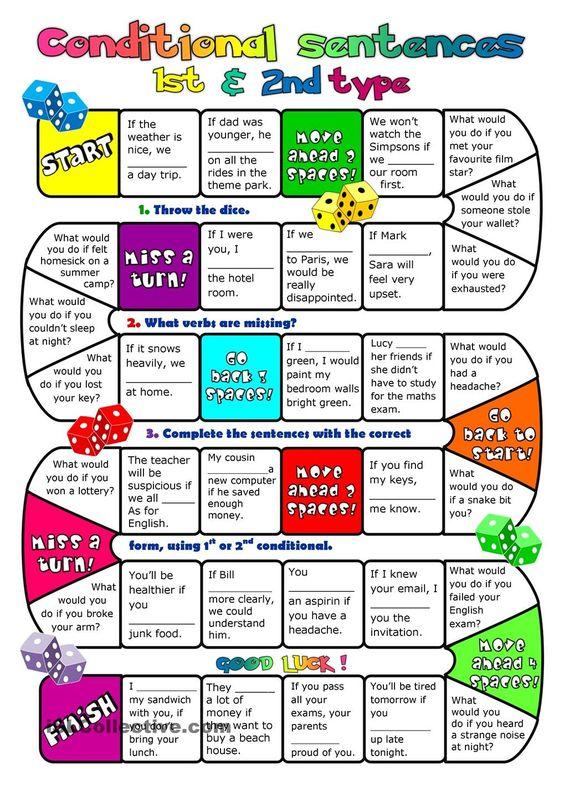 How to play
Set up groups of students and hand out a board game to each group. If you have a small class, you can play it with everyone together. Have a die ready or prepare an online die. Students take turns rolling the day and moving across the board game. The aim of the game is to fill in the gaps correctly using the first or second conditionals.
Are you interested in teaching English as a foreign language?
​Get your TESOL certificate with ITTT.
Register now & get certified to teach english abroad!
ENDBODY