This board game focuses on adjectives to describe feelings. Students practice describing how they felt the last time certain things happened to them.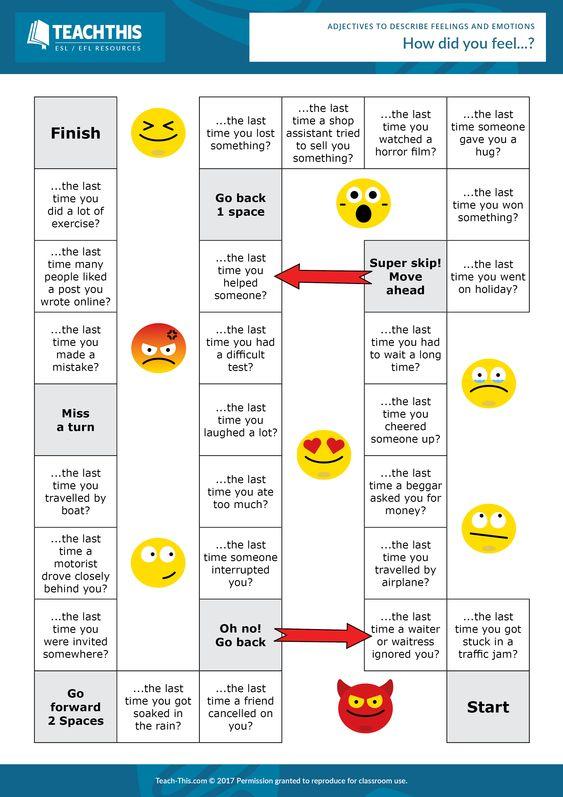 How to play
Give each pair of students a copy of the game board, a dice and two counters. The students take it in turns to roll the dice and move their counter along the board. When a student lands on a square, their partner asks them the 'How did you feel...?' question on the square, e.g. 'How did you feel the last time you had a difficult test?' The student then answers the question by describing how they felt the last time the thing happened to them. Their partner should then ask the student follow-up questions to continue the conversation and gain more information. The first student to reach the finish wins the game. Afterwards, there is a class feedback session to find out how students felt about each topic and to elicit suitable adjectives to describe their feelings and emotions.
Are you interested in teaching English as a foreign language?
​Get your TEFL certificate with ITTT.
Register now & get certified to teach english abroad!
ENDBODY