Who doesn't love mad libs? This free printable is perfect to create fun stories around autumn season. Hand it out to your students and have them fill in the gaps.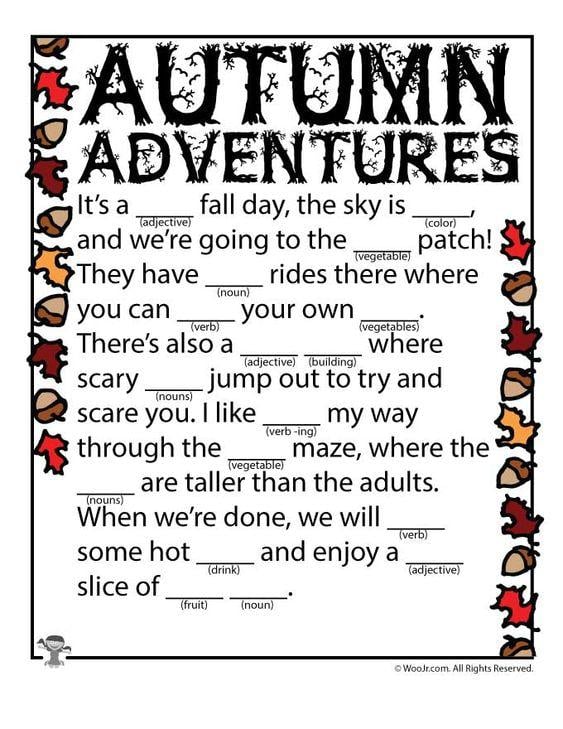 How to play mad libs
Hand the sheet out to your students. To play, have your students fill in the form with whatever words they like. When they are done, you can do a story time where every student can read one setence of the story and reveal the word they chose for the blank.
Mad libs generates a lot of fun and laughter in the classroom and also lets you students be creative and practice their vocabulary.
Are you interested in teaching English as a foreign language?
​Get your TEFL certificate with ITTT.
Register now & get certified to teach english abroad!
ENDBODY