This is a guided speaking activity where students talk about routines or things happening right now. The pictures and sentences help them to use the correct tense.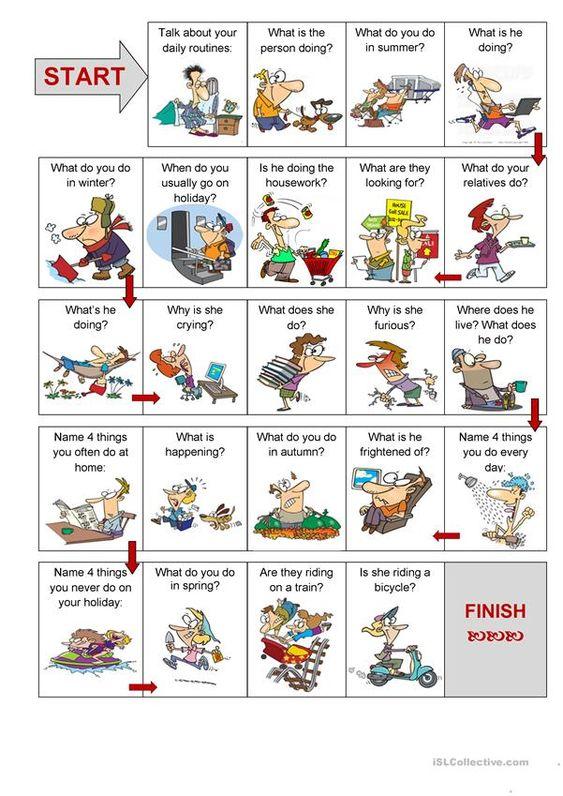 It takes about 45 minutes if students talk about every picture. Put students in pairs of 2 - 4. Use counters.
Are you interested in teaching English as a foreign language?
​Get your TEFL certification with ITTT.
Register now & get certified to teach english abroad!
ENDBODY