The phrase "for example" is used a lot in the English language. Below, we offer a variety of alternatives to mix it up with the phrase that you can use in written papers or when discussing topics in English.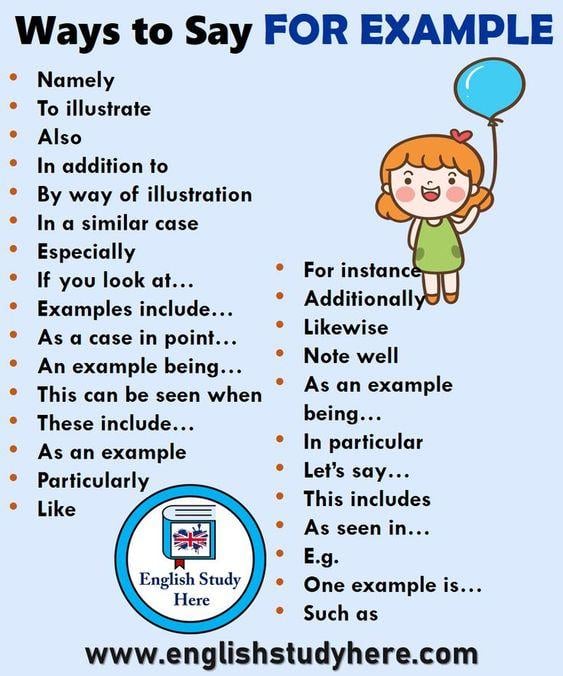 Great Alternatives to Saying "For Example"
Namely
To illustrate
Also
In addition to
By way of illustration
In a similar case
Especially
If you look at
Examples include
As a case in point
An example being
This can be seen when
These include
As an example
Particularly
Like
Are you interested in teaching English as a foreign language?
​Get your TESOL certification with ITTT.
Register now & get certified to teach english abroad!
ENDBODY