Let's take a look at how to correctly use "whom" and "whose" in English.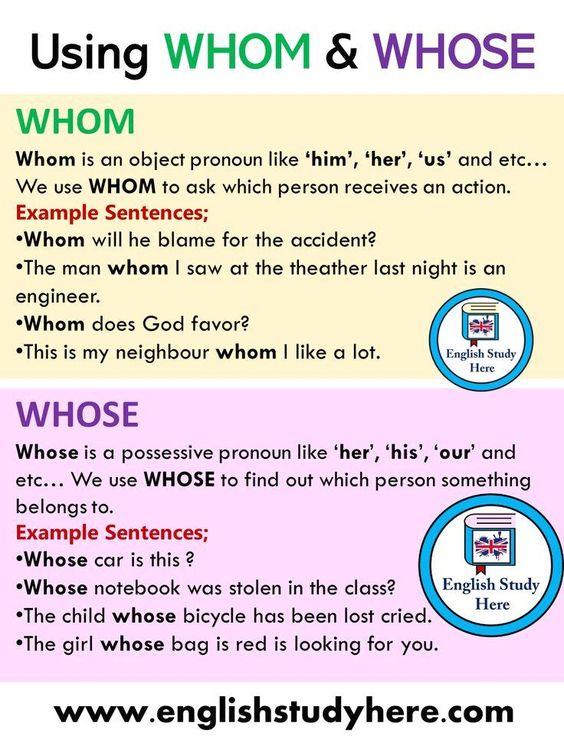 Using Whom in English
Whom is an object pronoun like 'him', 'her', 'us', etc.
We use WHOM to ask which person receives an action, for example:
Whom will they blame for the accident?
The man whom I saw at the swimming pool last week is a doctor.
Whom does God favor?
This is my classmate whom I like a lot.
Using Whose in English
Whose is a possessive pronoun like 'her', 'his', 'our', etc.
We use WHOSE to find out which person something belongs to, for example:
Whose dog is this?
Whose laptop was stolen in the classroom?
The boy whose bicycle has been lost cried.
The girl whose bag is pink is looking for you.
Are you interested in teaching English as a foreign language? Get your TEFL or TESOL certification with ITTT.
Register now & get certified to teach english abroad!
ENDBODY