There are so many yummy Thanksgiving foods you can introduce to your ESL students! Which one is your favorite? Use this puzzle worksheet in the classroom to talk about Thanksgiving.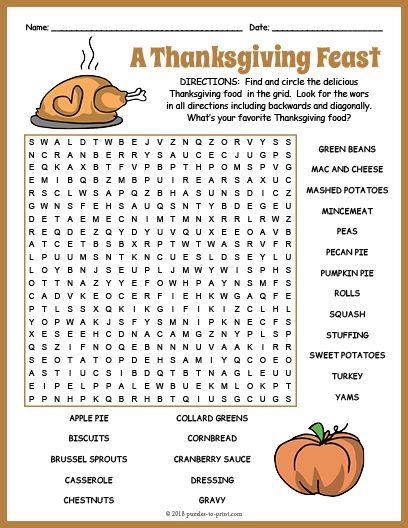 The 23 vocabulary words covered in this puzzle are: apple pie, biscuits, brussel sprouts, casserole, chestnuts, collard greens, cornbread, cranberry sauce, dressing, gravy, green beans, mac and cheese, mashed potatoes, mincemeat, peas, pecan pie, pumpkin pie, rolls, squash, stuffing, sweet potatoes, turkey, and yams.
Are you interested in teaching English as a foreign language?
​Get your TEFL certificate with ITTT.