Word searches are a great way to practice new vocabulary and keep your students engaged. With this word search, students will learn about the Pilgrims by finding 26 related terms.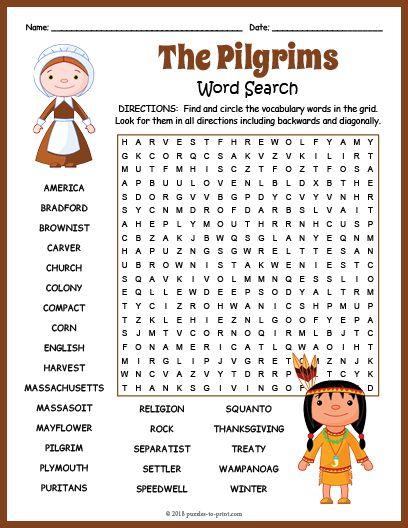 The 26 vocabulary words covered in this puzzle are: America, Bradford, Brownist, Carver, church, colony, compact, corn, English, harvest, Massachusetts, Massasoit, Mayflower, pilgrim, Plymouth, Puritans, religion, rock, Separatists, settler, Speedwell, Squanto, Thanksgiving, treaty, Wampanoag, and winter.
Are you interested in teaching English as a foreign language?
​Get your TEFL certificate with ITTT.