First, underline the gerund in each sentence. Then, encircle the gerund phrase. Lastly, identify its function and write it on the space provided before each number.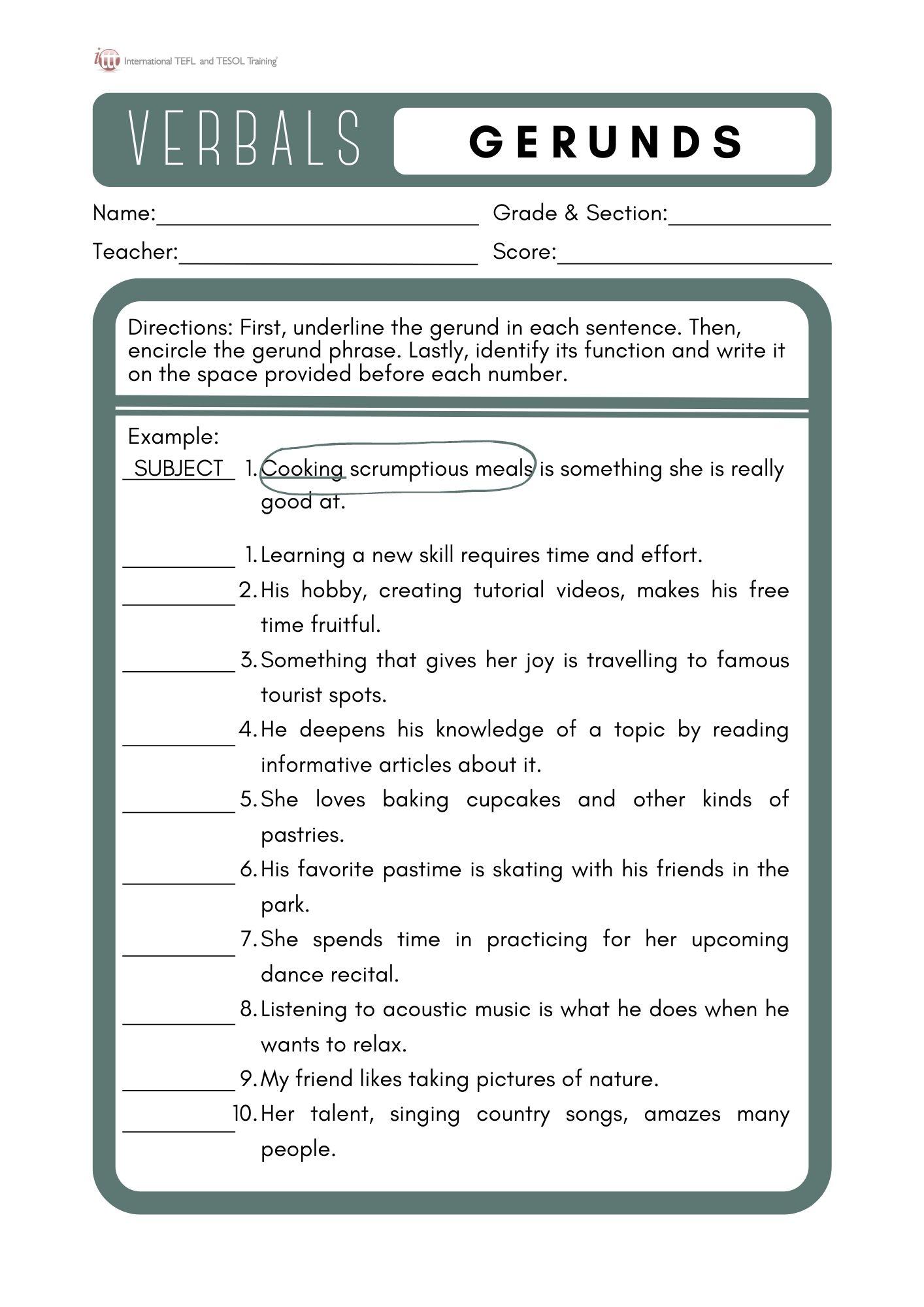 Are you interested in teaching English as a foreign language?
​Get your TEFL certification with ITTT.
Register now & get certified to teach english abroad!
ENDBODY