Top Tips for Teaching English in Europe
For many people looking to teach English abroad, Europe is the number one dream destination. Whether your dreams involve the romance of Paris, the fine art of Florence, or the nightlife of Barcelona, the good news is there are plenty of teaching jobs available, even if you have no previous experience. If you are a native speaker of English, there is really nothing standing in your way.
If you want to be a successful teacher living and working in Europe, here are the key things you need to know:
Get TEFL certified
As mentioned, you don't need any previous experience to get a job teaching English in Europe, but you will need a TEFL certification. As competition for teaching jobs in most countries is increasing year-on-year, the vast majority of reputable employers will now only seriously consider those who have made the effort to complete a certified teacher training course. Completing a TEFL course will also give you the skills you need to feel confident in the classroom and to provide a high-quality education for your students.
At ITTT we offer our 4-week in-class TEFL certification course in many great locations across Europe.
We also offer a range of online TEFL courses that are also welcomed by European employers.
Prepare to interview in person
Unlike some other regions of the world, employers across Europe tend to interview their prospective teachers in person. Obviously, this means you will have to be prepared to leave home without a guaranteed job in place. Although this might sound a little daunting, the reality is that most people are able to secure a teaching position soon after arrival as the demand is very high in many areas. If you consider that the majority of people only teach for 1 to 2 years, it is no surprise that the high turnover of teaching staff ensures there are always plenty of vacancies, particularly during the peak hiring seasons.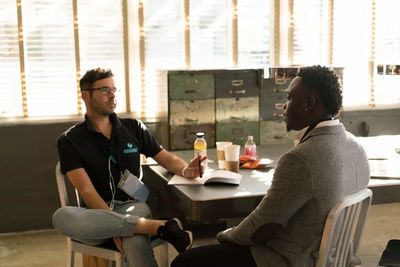 There are a few exceptions to this rule. Government-run programs that recruit teachers to work in public schools generally hire in advance from your home country. The TAPIF Program in France, the Cultural Ambassadors Program in Spain, and the Central European Teaching Program in Hungary are all great options in this category. You may also find jobs advertised online in advance in countries such as Russia and Turkey. If you choose ITTT for your TEFL training you will receive extensive post-course help with all aspects of the job hunting process.
Also Read: The Best Government Programs For Teaching English Abroad
Be aware of each country's requirements
Although teaching experience is generally not necessary in Europe, some countries do have other requirements. In certain countries, you will need a college degree in any subject to work as an English teacher. However, while this is the case for countries such as France and Turkey, there are many others where it is not a requirement, such as the Czech Republic, Italy, and Spain.
The other major requirement to consider is a visa. Anyone with an EU passport will have little to worry about as they can legally live and work anywhere in the region. Unfortunately, things are not quite as simple for non-EU citizens. In countries such as Spain and Italy, you can apply for a student visa which also allows you to work a set number of hours a week. Elsewhere it is common for language schools to sponsor you for a work visa or you can apply for a work visa as an independent contractor. Just be aware that an individual country's requirements can change at any time so we advise that you check with an embassy or consulate online or in person for the most up-to-date information.
Make multiple job applications and even accept more than one offer
If you have a good quality TEFL certification, don't make the mistake of accepting the first job offer that comes your way. If you apply for as many teaching positions as possible, you can expect to receive multiple offers which will allow you to choose the one that suits you best. In fact, you don't have to simply work for one employer. It is common practice for EFL teachers in Europe to work for more than one language school at the same time. The main advantage of this scenario is that you can pick and choose the lessons that you want to teach. Certain times of the day and/or different age groups may well suit you better than others.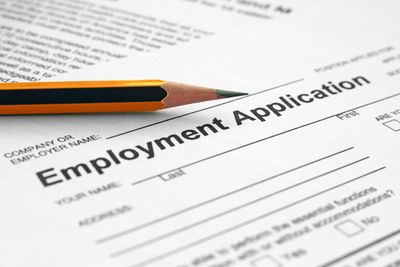 Also Read: Guide to Writing a TEFL Resume That Will Get You Hired
Take on private lessons in your free time
Another common practice for EFL teachers in Europe is to teach private lessons outside of school hours. This is a great way to top up your earnings and it can even lead to a full-time job where you can decide exactly what hours you want to teach. It will probably require a bit of hard work and patience to build up a client base, but the greater level of flexibility and higher hourly rate that comes with private tutoring usually makes it worth the effort. Experience of teaching one-to-one students can also help you find employment working as an online tutor, which is an ever-growing field that you can exploit from anywhere in the world.
Also Read: How to Find a Job as an English Teacher Online
Plan your finances
As teaching English in Europe will likely involve a long flight and no paycheck for at least a month, it is an adventure that also needs to be considered from a financial point of view. Once you start earning, your income should be enough to cover all the basic expenses such as rent, transport, and food, as well as enough extra to fund a couple of nights a week on the town and travel on the weekends. However, you will still need to budget enough funds to get you through to that first paycheck.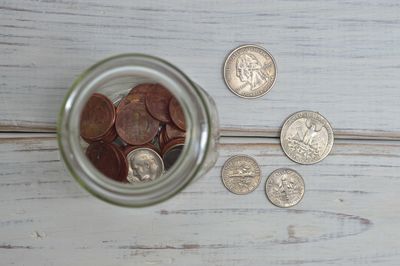 Realistically, you should arrive in Europe with enough funds to support yourself for 1 to 2 months. This sum could be anywhere from $1500 - $2500 USD (excluding airfare), depending on where you choose to look for work. Obviously, accommodation and other expenses will be higher in major cities such as Paris or Rome in comparison to a small town in the Czech Republic.
Also Read: How to Save Money While Teaching English Abroad?
Pick and choose your clients wisely
Although some teachers will work from within the same school or institute throughout the week, many teachers in Europe will spend a significant amount of time commuting to various lessons around town. While traveling from A to B in a foreign city might be fun at first, spending 30 minutes getting to a 45-minute lesson several times a day will soon get tiresome. Just remember that you do not have to accept every student that your language school offers you. If possible you should ensure that your students are all in the same vicinity so you can maximize the amount of free time you have away from the classroom.
Yes, maximize your free time!
Although you will need to work hard to ensure you have enough cash to enjoy your free time away from the classroom, don't forget the main reasons why you chose to teach English in Europe in the first place. For most people, it is to explore the countries and culture that make this region so unique. As the distances are relatively small between countries and major cities, it is quick and easy to visit virtually any of your dream destinations in Europe over a weekend. With this in mind, you might want to say no to that 4:00 p.m. class on a Friday so you can get a head start on your latest adventure.
Also Read: What's Stopping You from Teaching English Abroad?
Listen to this blog post
Are you ready to teach English in Europe?
Apply now & get certified to teach english abroad!
Speak with an ITTT advisor today to put together your personal plan for teaching English abroad.
Send us an email or call us toll-free at 1-800-490-0531 to speak with an ITTT advisor today.
Related Articles: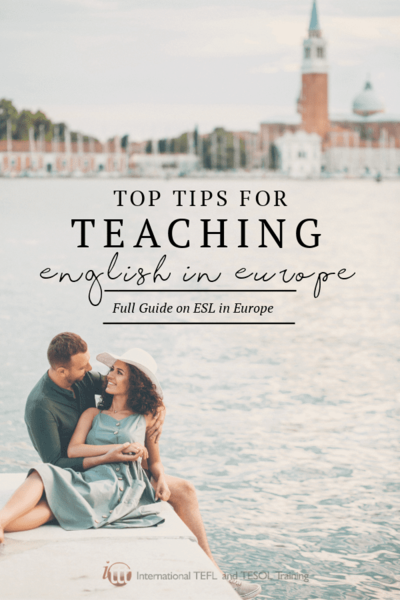 ---
---