6 Reasons for Teaching English in the Czech Republic
The Czech Republic is by no means a newcomer to the EFL teaching world; in fact, it has been a firm favorite with many teachers for several years. However, it may not be among the countries you initially consider when planning to teach English as a foreign language in Europe. So what is it about the country that draws in thousands of teachers from all over the world every year? The following 6 reasons for teaching English in the Czech Republic should provide a few answers.
1. A Thriving Job Market for English Language Teachers
One of the main reasons why EFL teachers are drawn to the Czech Republic is the high demand for English language instruction across the country. Since the fall of communism in Eastern Europe the Czech Republic has gone from strength to strength, and it is now a full member of the European Union with an economy that is continuing to grow year-on-year. The country's location in the very heart of the continent has led to it becoming a major center for trade, industry and tourism, which in turn has fueled a strong market for English language knowledge.
Demand for TEFL certified teachers is particularly high in Prague which is why the majority of teachers begin their career there. However, there are many other towns and cities to consider if you prefer a slower pace of life or you simply want to avoid the stiff competition that you will likely face when applying for the best jobs in the capital. Major cities such as Brno and Ostrava also offer plenty of opportunities for EFL teachers, as well as bags of culture and nightlife, giving you a wide choice of options across the country.
Also read our related article: Top 10 Cities in Europe with the Highest Demand for English Language Teachers
2. Work Visas for Non-EU Citizens
While many countries in Western Europe make it very difficult for Americans and other non-EU citizens to obtain work visas for teaching English as a foreign language, this is definitely not the case in the Czech Republic. Although full work visas are obtainable if you are sponsored by a specific employer, the most common route for most teachers is to apply for a business license that allows you to work as a freelance teacher for one or multiple language schools anywhere in the country. The added benefit of this option is, you are free to work as much or as little as you like, allowing you to enjoy your time in Europe to the full.
3. A Great location for Exploring Europe
If you take a look at a map of Europe you will see that the Czech Republic is located right in the heart of the continent, which makes it a perfect base for exploring the wider region. As it borders Austria, Germany, Poland, and Slovakia, weekend trips to major European capitals such as Berlin, Vienna and Bratislava are easy to arrange via car, bus or train. A short budget flight will also allow you to visit virtually any other country on the continent. If you dream of visiting all the major capitals of Europe, or some lesser known destinations, nowhere is better placed than the Czech Republic.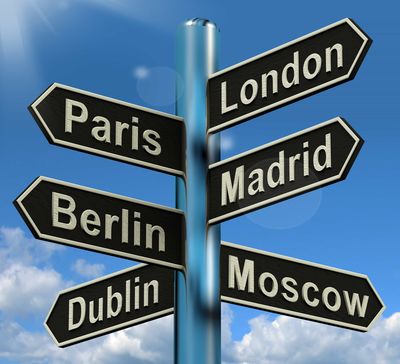 If you want to settle into the country before starting work, why not complete an in-class TEFL/TESOL certification course at our training center in Prague?
ITTT Prague Center
4. A Low Cost of Living
In comparison to most Western European countries, the cost of living in the Czech Republic is very low. Basic living expenses in Prague, such as accommodation, public transport, and groceries can be as much as half the cost of other major cities in the region. If you choose to settle in other areas the cost of living is often even lower than the capital. This favorable economic situation, as well as the good salaries on offer, means you can afford to enjoy a very comfortable lifestyle during your stay in the country. It also means that the start-up costs for a teacher moving to the Czech Republic are significantly less than those who choose countries such as France, Italy or Spain.
5. Fascinating History, Culture and Architecture
With a history that dates back to the Duchy of Bohemia which was founded over a thousand years ago, the modern day Czech Republic is home to a wealth of cultural treasures and architectural gems. As Prague was one of the few major European cities that avoided wholesale damage during the wars of the 20th century, it still has a unique medieval center that is a major draw for tourists worldwide. No matter how long you spend in the city you are unlikely to tire of the countless grand buildings that surround you, from ancient castles and ornate palaces to magnificent cathedrals and spectacular opera houses, Prague has it all. Elsewhere across the country you will find many other stunning locations to explore, including the historic town of Český Krumlov and the Gothic splendor of Karlštejn Castle.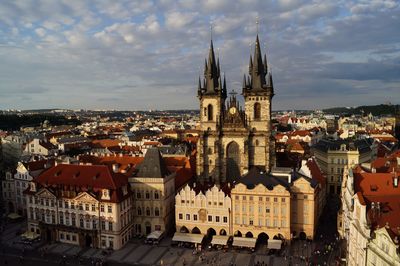 6. World-Class Beer and a Relaxed Way of Life
Of course, the Czech Republic is not only about castles and palaces. It is also world-renowned for producing some of the finest beers on the planet. The country's most famous creation is the pilsner style beer which was first made in the city of Pilsen in 1842. Wherever you are in the country you will find plenty of friendly bars where you can sample a countless array of local brews. To accompany a local beer or two you can also sample some of the traditional local cuisine that often consists of hearty dishes, such as soups, stews and sausages. If that is not enough to convince you, you should also consider that socializing in the Czech Republic will not break the bank as food and drinks are considerably cheaper than in Western Europe.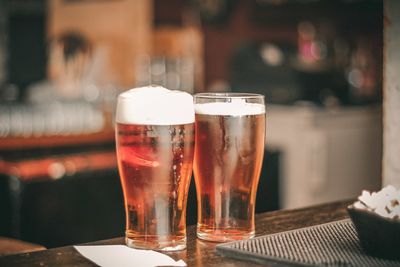 Whether you enjoy a night on the town or the peace and quiet of a backstreet café, you will soon come to realize why the Czech Republic is known as one of the friendliest, most relaxed and open-minded countries in the region. The local people are generally very welcoming and keen to include new-comers into their communities. This relaxed approach to life, work and leisure is just another example of why you should seriously consider the Czech Republic as the location of your teaching adventure abroad.
Are you ready to teach English in the Czech Republic?
Located at the very heart of the European continent, the Czech Republic is an increasingly popular choice for teaching English abroad. With plenty of jobs available year-round, a low cost of living, abundant cultural highlights, and a vibrant nightlife, what are you waiting for?
For further information about living and working in the Czech Republic, take a look at our Czech Republic country guide.
Apply now & get certified to teach english abroad!
Speak with an ITTT advisor today to put together your personal plan for teaching English abroad.
Send us an email or call us toll-free at 1-800-490-0531 to speak with an ITTT advisor today.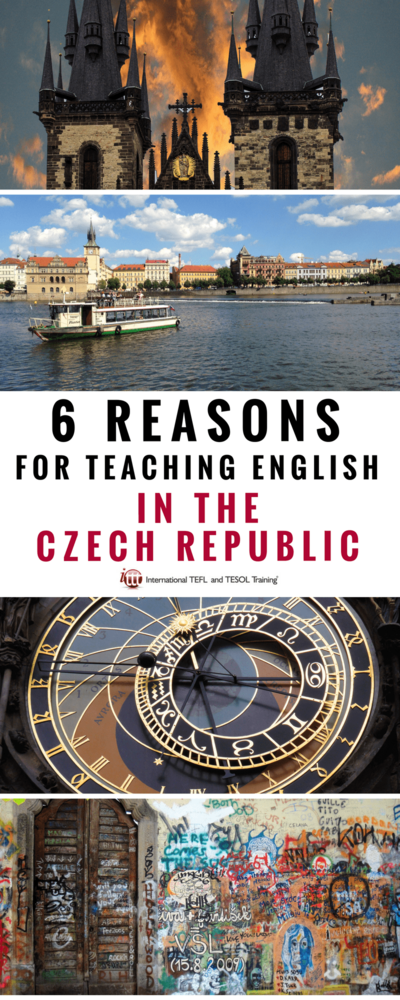 ---
---