Check out our Special
Offer for this
course!
Make a deposit payment to secure your place on a course before the end of the month and qualify for a free advanced level online course. You can choose from the 50-hour young learners (CTEYL) or business English (CTBE) certificate courses or the 250-hour online diploma course.
TEFL Prague | TEFL Czech Republic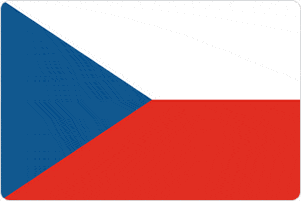 Taking a TEFL course in Prague is a brilliant way to experience the city's cultural highlights, while also becoming acquainted with the traditional Czech way of life. Located on the River Vltava in central Bohemia (a region of the Czech Republic), Prague has been the political, cultural and economic centre of the Czech state for over a millennia. Prague is the Czech Republic's capital city and its largest urban area. It is widely considered to be one of the world's most beautiful cities and is also one of the most visited cities in Europe. Since 1992, the historic centre of Prague has been included in the UNESCO list of World Heritage Sites. It's easy to understand why nicknames for Prague include, 'The Mother of Cities' and 'The Golden City'.
Boasting centuries of literary and creative heritage, this historic city is one of the most intriguing places in which to take a TEFL course. Prague Castle is the largest ancient castle in the world, and along with Charles Bridge, is Prague's most visited historical site. The city itself is made up of the Lesser Town, the Old Town and the New Town, all of which boast a variety of sites and attractions that you will not want to miss.
As well as its culture and history, Prague is also famous for its nightlife which is unrivalled across Central Europe, with an eclectic variety of entertainment so you will always find something new to enjoy. Prague is also ideally situated for wider travelling across the Czech Republic and to neighboring countries such as Germany, Austria, Slovakia and Poland, ensuring your TEFL experience in Prague will be rich in travel, diversity and excitement. Attending a TEFL course in Prague offers a unique opportunity to live and work in this bustling city of heritage and culture.
TEFL Course in Prague
Our TEFL course in Prague is conducted at a large language school in the Barrandov district, just a short tram ride from the city centre. The TEFL training centre has an excellent reputation with a particular focus on teacher development. The school is very well equipped, with pleasant classrooms and a well-stocked TEFL resource library. The course fees listed on our website are inclusive of course-related lessons, materials, teaching practice, assessments, certificates, references, lifetime job assistance and more. We have no hidden costs or extra charges so the prices you see on the site are the prices you will pay.
Getting Started*
The first step in enrolling on our prague tefl course is to complete a free application. If you are at least 18 years of age and speak English fluently, you are eligible to apply for the course. The application is brief and we will send you a prompt reply. Once approved, you will receive additional information about the course content and schedule, your accommodation options, travel arrangements, as well as payment options and more.
If you choose our Prague centre for your TEFL course, it doesn't mean that you have to stay and teach in the Czech Republic. If you would like to move on after the course we can help you find a job nearly anywhere in the world. Apply today and you will be on your way to starting a TEFL course in a city where Western Europe meets Eastern Europe in dramatic fashion.
Apply Now!