Teaching English in Russia - The Salary and Budget Guide
The following guide will help you answer the question: How much can I earn (and save) while teaching English in Russia? You will also find information on the local cost of living in order to figure out how much to budget for when moving to Russia.
Listen to this blog post:
The Typical Salary for English Teachers in Russia
Russia is an emerging star on the EFL market today. Teaching English in Russia can, therefore, be both a challenging yet rewarding undertaking. Unlike some other TEFL destinations, teachers in Russia don't have much choice in terms of what type of school they work for.
Public schools don't hire foreign teachers, which makes private language institutes the most common workplace for TEFL qualified teachers in Russia. Depending on your work experience and qualifications, English teachers in Russia can expect to make between US$1,000 and US$1,200 per month. Those teaching at a university or international school, however, usually earn higher salaries of between US$1,500 and US$2,000 a month. Here is more information on the average salaries per school type:

The salary also depends on where you are based. Most teachers settle in one of the two big cities Moscow or St. Petersburg, where teachers are traditionally paid the highest salaries but they also have a higher cost of living compared to smaller towns and cities around Russia.
How to Earn Extra Cash While Teaching English in Russia
Although most Russians study English during their senior school years, the level of instruction is often poor. This leads to many people wanting to improve their language skills once they join the workforce as a way of moving up the employment ladder. Therefore, private language instruction is in very high demand all over the country and many teachers top up their salaries by taking on private students for tutoring.
Typically, you can easily find students by word of mouth. However, many schools have policies against tutoring students in your free time, so you should be informed and discreet.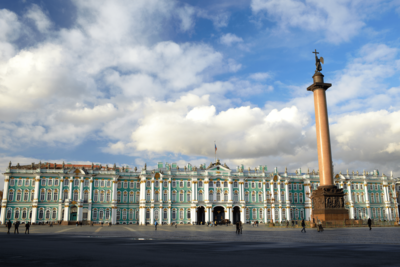 The Cost of Living in Russia
While the cost of living in Russia is on the rise, it is still considerably lower than in most Western nations. Outside of the major cities, the cost of living is even cheaper and food and transportation costs are only a fraction of a teacher's monthly salary. Many school contracts also include accommodation. Failing that, many people without housing benefit choose to share an apartment with fellow teachers. The comparably high salary as an EFL teacher allows you to live a comfortable lifestyle during your time in Russia. Many teachers can enjoy a lifestyle they wouldn't be able to afford back home, such as traveling every month, eating out on a regular basis and going out to bars and clubs regularly. Below, we breakdown the cost of living in Russia for individual aspects.
Cost of Living in Russia: Food
Eating out at local restaurants and buying your produce and ingredients at local markets and shops will allow you to gain an amazing insight into the Russian way of life and also have more money in your pocket for fun and adventure.
Milk (1L): RUB 65.75
Eggs (12): RUB 76
Apples (1kg): RUB 93
Chicken breast (1kg): RUB 282
Rice (1kg): RUB 68
Bottle of water (1.5L): RUB 43
Bottle of Russian beer (.5L): RUB 100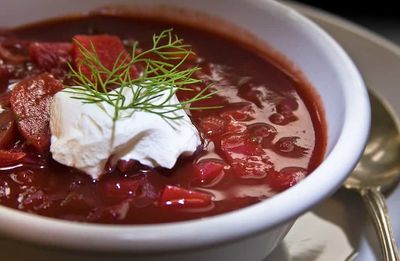 Cost of Living in Russia: Leisure Activities
Russians are very social and like hanging out with friends and family and there is also a lot to do for visitors in Russia. Most people enjoy frequent meals out so be sure to try your way through the wide range of Russian cuisine while you're there. You can explore local attractions in your free time, sign up for a gym membership or go out with friends. Russia's leisure activities have something for everyone.
Three-course mid-range restaurant dinner: RUB 2,500
Quick restaurant meal: RUB 600
McMeal at McDonald's (or equivalent Combo Meal): RUB 350
1-month fitness club membership: RUB 2,838
Movie ticket, international release: RUB 400
Cost of Living in Russia: Transportation
Russia has a convenient public transit network that links cities throughout this vast nation. Taxi prices are extremely affordable and buses and subways are inexpensive allowing you to explore your city and beyond.
Metro ride: RUB 55
Taxi rate per km: RUB 11 (start fare ~ RUB 100)
City bus: RUB 55
Monthly bus and subway pass: RUB 2,000
Cost of Living in Russia: Travel in Russia and Beyond
Russia is the largest country in the world, allowing you to explore a variety of landscapes and attractions without having to leave the borders. The local express trains are incredibly fast and affordable and domestic flights are also very cheap.
1 night in a mid-range hotel: RUB 6,000
High-speed train, Moscow to St. Petersburg (3.5 hours): RUB 4,000
Slow train, Moscow to St. Petersburg (9 hours): RUB 5,800
Flight, Moscow to St. Petersburg (1 hour): RUB 1,500
Flight, Moscow to Vladivostok (8 hours): RUB 15,000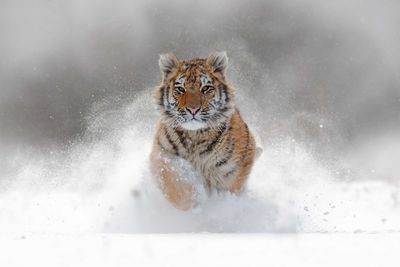 Sample Monthly Teacher Budget
To give you an example of how an English teacher in Russia spends their salary, here is a sample monthly budget:
Gross income (salary): average salary RUB 82,000 (US$ 1,200)
Rent: 0, paid for by employer
Utilities (electricity, gas, water): RUB 7,840
Phone & Internet: RUB 680
Food: RUB 10,000
Insurance: RUB 2,000
Remaining disposable income: RUB 61,480 (US$ 905)
How Much You Can Save When Teaching English in Russia
As you can see from the sample budget above, the salaries in Russia allow you to save substantial sums of money during the length of your contract. Because rent is usually paid for by the employer, you will save a lot of money that would otherwise go on housing. Depending on your lifestyle, ESL teachers in Russia are easily able to save in the region of US$500 a month.
Are you ready to teach English in Russia?
For more information about living and teaching English in Russia, check out our Russia country page.
Apply now & get certified to teach english abroad!
Speak with an ITTT advisor today to put together your personal plan for teaching English abroad.
Send us an email or call us toll-free at 1-800-490-0531 to speak with an ITTT advisor today.
Related Articles:
Check out what our course grads say in our many video testimonials!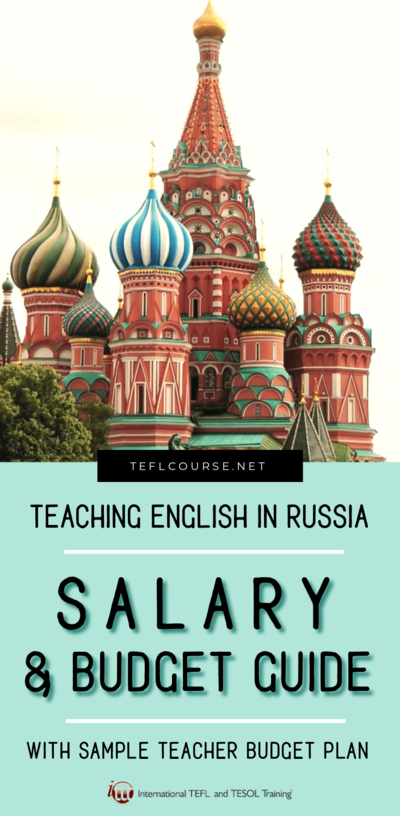 ---
---