What Scams to Look Out for When Looking for TEFL Jobs
Moving abroad to teach English has become a widely popular career path for many people of all ages and backgrounds around the world. A quick Internet search reveals a seemingly endless array of job offers for TEFL certified teachers. But how can you make sure that the advertised job is legit? This article shows you exactly what scams to look out for when looking for TEFL jobs.
What do scammers want from TEFL teachers?
While the individual motives can be varied, most of the time, scammers try to take advantage of teachers looking for jobs overseas for pure financial gain. Some try to get you to pay for an application or visa fee, while others may go as far as stealing your personal and credit card information.
Scam Number 1: Using the name of a well-known school
One of the most common scams involving TEFL jobs is the usage of a reputable school in the job advert. For example, scammers often use a similar email address with a different domain, such as [email protected], instead of [email protected], the genuine address of the school.
How to avoid this scam: Do some research on the school name online. There are websites specifically dedicated to TEFL scammers offering 'blacklists' with shady school names. You can also get information from blogs or ESL articles. If the school has its own website, check if the email advertised on the homepage is the same as the one in the job offer. If still in doubt, email them via their homepage or social media and ask if the job offer you saw was really posted by the school.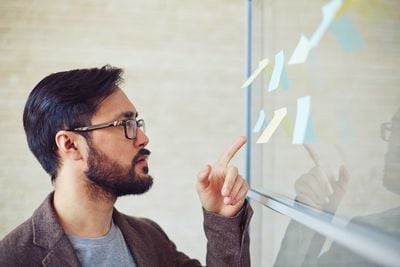 Scam Number 2: Requiring upfront payments
As mentioned earlier, a lot of TEFL scammers request money from their potential teachers very early on in the application process. Some of the most common scams involve the 'employer' requesting money upfront for things like airplane tickets, visa fees, security deposits for accommodation, etc.
How to avoid this scam: Again, do your research. While there are some employers that expect their teachers to pay for their own airfare, many of them will reimburse the money once you start work. Generally, no TEFL employer should ask for flight money upfront. Also take a look at the visa fees in your host country on the official embassy website or call the officials and ask them if the visa fees proposed from the employer sound legit.
Scam Number 3: Getting hired without an interview
While a face-to-face interview is unusual when looking for a teaching job in a different country, most employers conduct TEFL interviews via Skype or phone instead. If an employer hires you without even asking for an interview, chances are that the job is a scam.
How to avoid this scam: Should the employer not interview you, it is safe to assume that the job is fake and you should just walk away. If you feel like it might actually be genuine, request an interview with the employer and see what they say.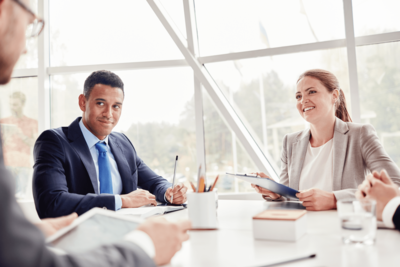 Scam Number 4: Not allowing you to speak with current teachers
One common way of finding out if a school suits your preferences is to speak with current employees of the school. Should an employer refuse to let you speak with teachers currently working at the school, this should raise a red flag. There most likely aren't any current teachers because the school doesn't exist.
How to avoid this scam: Ask the employer why it is not possible to speak with a current employee. If the employer is concerned about giving out personal information, such as email addresses or phone numbers of their current employees, give them your contact information instead and request to be contacted.
Don't get discouraged!
While these sorts of scams do exist, most TEFL jobs are posted by genuine schools looking for a good fit for their school. Keeping these four most common scams in mind, however, will help you to avoid the small number of scammers who look to cash in on the huge worldwide demand for English langauge teachers.
Listen to the blog post
Are you Ready to Live and Teach English Abroad?
Apply now & get certified to teach english abroad!
Speak with an ITTT advisor today to put together your personal plan for teaching English abroad.
Send us an email or call us toll free at 1-800-490-0531 to speak with an ITTT advisor today.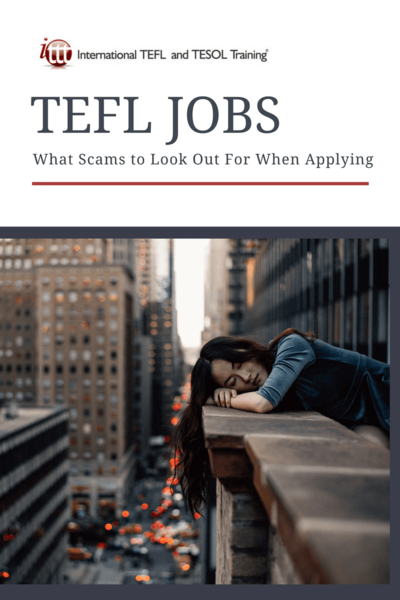 ---
---